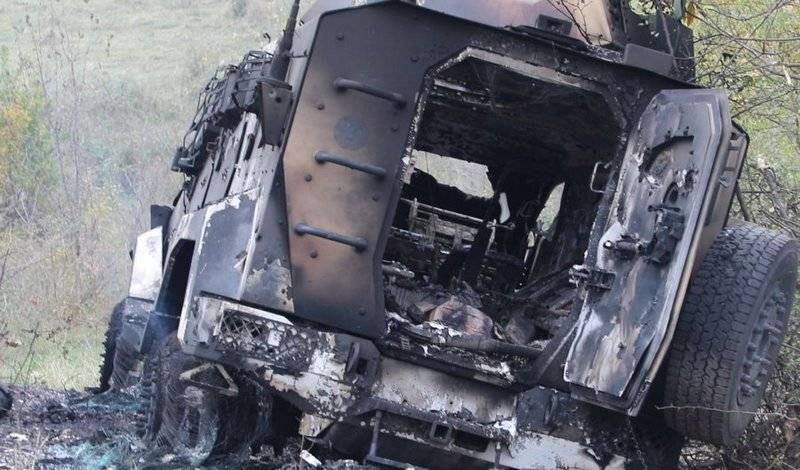 The first photos from the site of the destruction of a column of elite Azerbaijani special forces in the territory of Nagorno-Karabakh appeared on the Web. The picture was posted on his Telegram channel WarGonzo by war correspondent Semyon Pegov.
The photo shows a burnt-out armored car, the brand of which is rather difficult to establish, as well as the body of one dead Azerbaijani serviceman. According to the channel, the elite special forces "Yashma" were hit by the Armenian artillery.
According to the available information, fighters of the Azerbaijani special forces came under attack near the village of Tagavard on the territory of Nagorno-Karabakh. Details of this attack, as well as the number of dead and wounded, were not reported.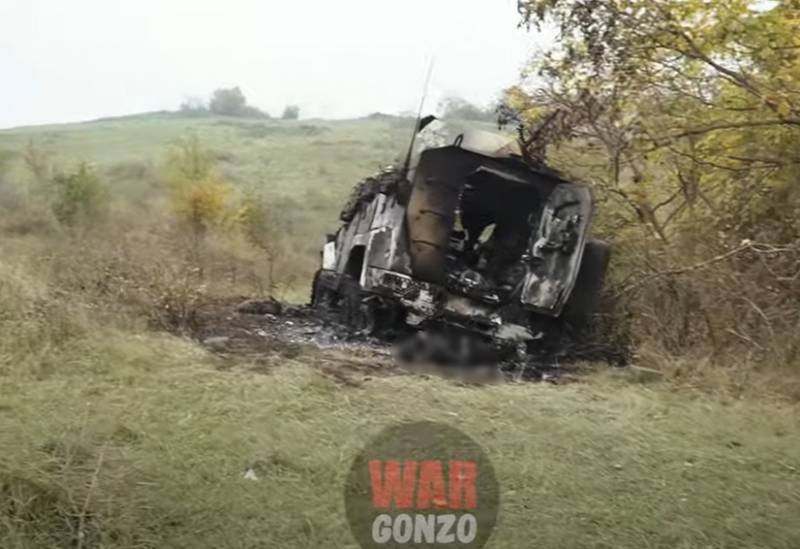 There was also a video filmed at the site of the destroyed spetsnaz column. The video on its official YouTube channel was posted by the WarGonzo Telegram channel.
The description for the video says that in total three armored jeeps were destroyed, the Azerbaijani special forces suffered heavy losses - there are killed and wounded.
Earlier, the Azerbaijani side stated that the information about the defeat of the special forces column of the Armed Forces of the republic was a fake of the Armenian media and reporters working for them.