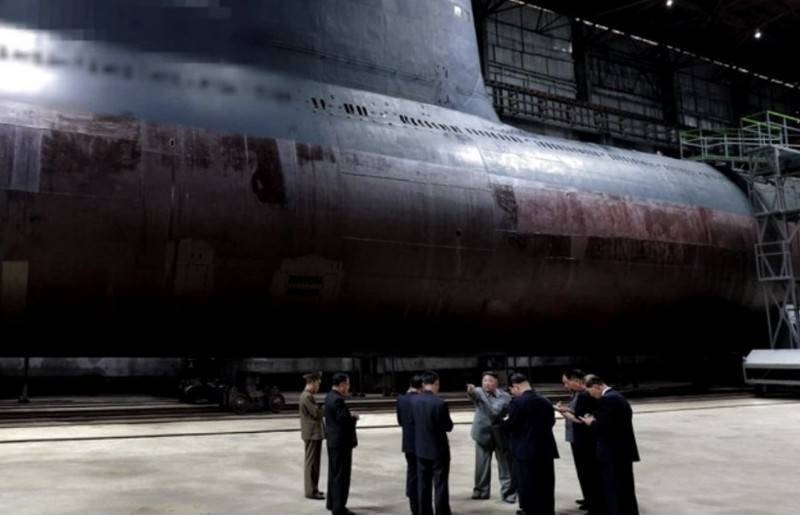 North Korea is building two submarines capable of carrying ballistic missiles. Reported by
news
Yonhap agency citing South Korean intelligence.
According to South Korean intelligence, one of the submarines is being built on a modernized version of the Romeo class submarine (a Soviet medium diesel submarine of Project 633, the project of which was transferred to the DPRK by China), as well as on an unidentified project related to medium or large submarines.
The DPRK is building two new submarines capable of carrying submarine ballistic missiles. One of them is a modernized version of a Romeo class submarine, the other is a new one, we classify it as medium or large, we study information
- quotes the agency an excerpt from the report of the National Intelligence Service.
Earlier, American intelligence announced the DPRK's preparation for tests from a submarine of the North Korean ballistic missile Pukkykson-3, first tested in early October 2019. According to the South Korean military, the launched rocket flew 450 km and reached an altitude of 910 km. The declared range of "Polar Star - 3" is 2000 km.
A diesel-electric submarine built in the DPRK, designated in the West as Sinpo-B, is used to test missiles. The submarine has a total displacement of about 2000 tons and is equipped with one silo for ballistic missiles.
The standard carrier of the Pukkykson-3 missiles is likely to be a larger Sinpo-C-type diesel-electric missile submarine under construction in the DPRK at the Sinpo plant with a total displacement of about 3000 tons and three missile silos.