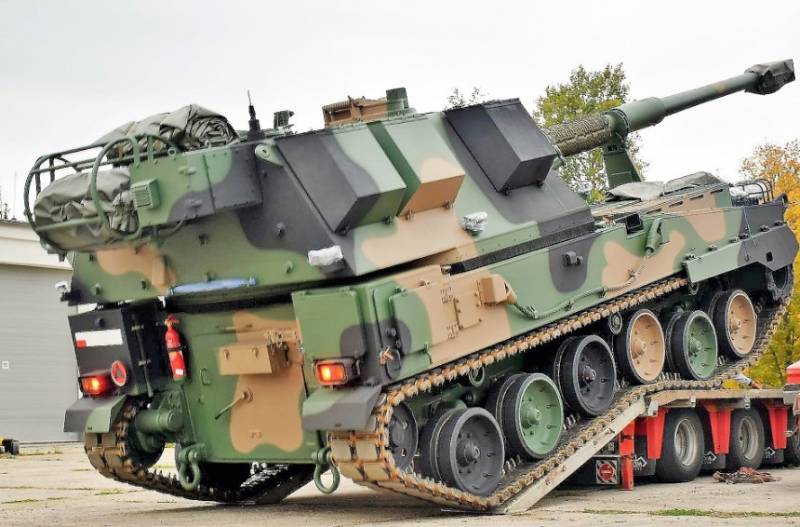 The Armed Forces of Ukraine are considering purchasing Polish self-propelled howitzers Krab. There is also an idea over time to replace the Soviet-style artillery systems 2A36, 2A65, 2S19, 2S5 with 155-mm self-propelled howitzers mounted on a wheeled chassis.
This was announced by the head of the missile and artillery department of the command of the Ground Forces of the Armed Forces of Ukraine, Major General Andriy Malinovsky, in an interview with the Ukrainian edition of "ArmyInform".
In addition, they are going to replace the self-propelled howitzers "Gvozdika" and "Akatsia" with self-propelled NATO 155 mm caliber self-propelled guns on a tracked chassis. In this case, the Polish Krab is perfect for these purposes.
The purchase of a Czech-made 152-mm self-propelled howitzer "Dana-M2" on a wheel drive is also being considered. True, it is not entirely clear how the acquisition of this equipment fits into the concept of the Ukrainian army's transition to NATO standards, which provide for the use of a 155 mm caliber, not 152.
In addition, the development of the domestic self-propelled guns "Bogdan", which has a caliber of 155 millimeters, continues, but it is still far from its serial production. The head of the Ukrainian artillery said that the development companies (LLC "Ukrainian armored vehicles" and PJSC "Kramatorsk heavy machine tool plant") completed the production of a prototype and carried out its factory tests.