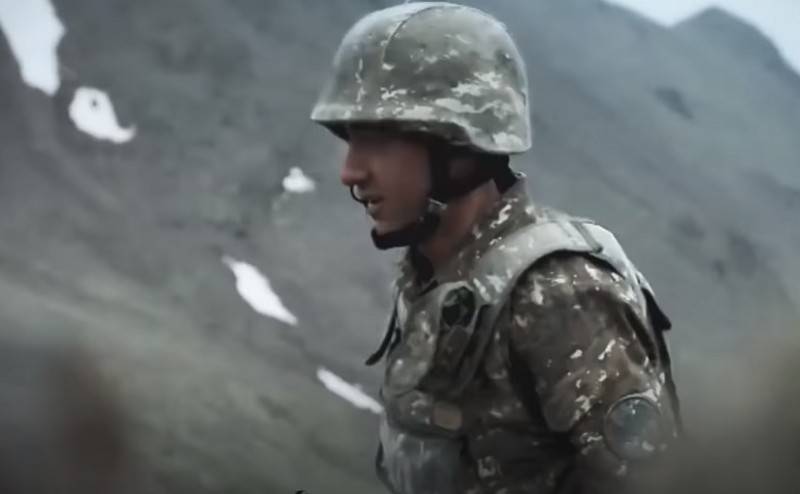 Four soldiers of the defense army of the unrecognized Nagorno-Karabakh Republic penetrated into the rear of the Azerbaijani army units and completely destroyed the mortar platoon. The press service of the Ministry of Defense of the republic reports.
According to the report, this episode took place on the south of the front line, the exact date was not named. It is specified that the servicemen of the Artsakh army were not only able to destroy the mortar platoon, but also to seize the documents, and then return to their positions.
In one of the many heroic episodes that have occurred in recent days on the southern front line of the Azerbaijan-Artsakh conflict zone, the Artsakh Defense Army servicemen Aram Zohrabyan, Nver Avanesyan, Artur Markisyan and Arayik Harutyunyan (...) four of them penetrated the rear enemy, destroyed the entire personnel of the mortar platoon working in our direction and, having confiscated important documents and weapons, returned safely
- said in a statement.
As the press secretary of the Armenian Defense Ministry Shushan Stepanyan clarified, all four servicemen are presented with high state awards "for displaying high moral and combat qualities, personal courage and perfect fulfillment of a complex combat mission."
Meanwhile, the NKR Defense Ministry reported on ongoing battles on Tuesday night and morning. According to the military department, an attempt to attack the Azerbaijani army in the northern direction was suppressed, the advancing ones in the southern direction were thrown back, but the positions in the eastern one were abandoned.
On the night of November 3, units of the Defense Army fought defensive battles in the eastern, southeastern and southern directions. The convoy, manpower and one enemy tank were destroyed. From one of the forward lines in the eastern direction, the forces of the Defense Army, based on tactical considerations, retreated, taking up favorable positions for further combat
- said in a statement.