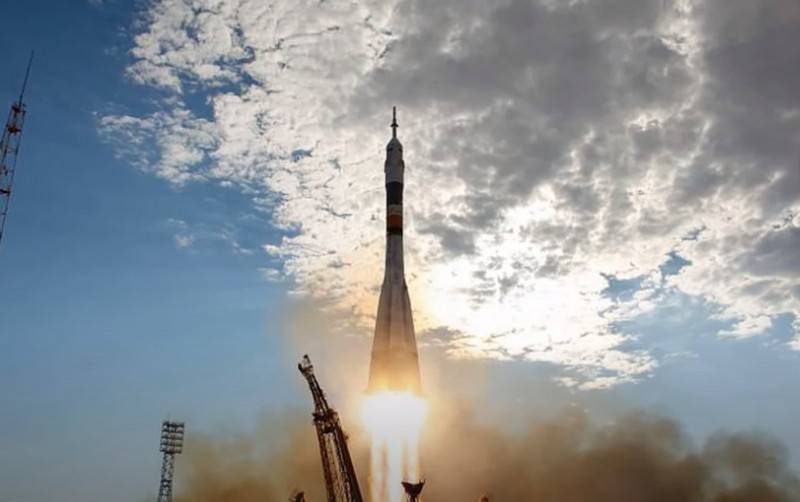 Roskosmos has once again postponed the delivery of the draft design of the new Russian Soyuz-5 missile system. As follows from the materials of the state corporation posted on the public procurement website, the new date is July 30, 2021.
The delivery of the draft design for the new Russian space rocket complex Soyuz-5, designed to replace the Zenith produced in Ukraine, has been postponed for eight months. The new delivery date at Roscosmos was set on July 30, 2021.
The reason for the next transfer in the state corporation was not named, most likely it is associated with the unavailability of the launch pad for the new complex. As previously reported, the agreement on the construction of the Baiterek space rocket complex at the Baikonur cosmodrome was signed only on October 31, 2020, although it was originally planned that work would begin at the end of 2017.
Note that this is the second postponement of the project deadline. The first time the transfer took place in 2019, when the new date instead of October 30, 2019 was named October 30, 2020.
Meanwhile, the general director of Roscosmos Dmitry Rogozin said that the delay in the programs for the creation of the Sphere multisatellite constellation and the super-heavy rocket was due to lack of funding.
According to him, this is due to the coronavirus pandemic, due to which funding for some programs has been cut.
(...) the discrepancy between the Ministry of Finance and Roscosmos in assessing the cost of programs to create a super-heavy rocket and the Sphere satellite constellation is "from zero to a trillion" rubles
- Rogozin said, adding that Putin intervened in the situation, who instructed the government, together with Roscosmos, to clarify the specific parameters of these programs and ensure their adoption.