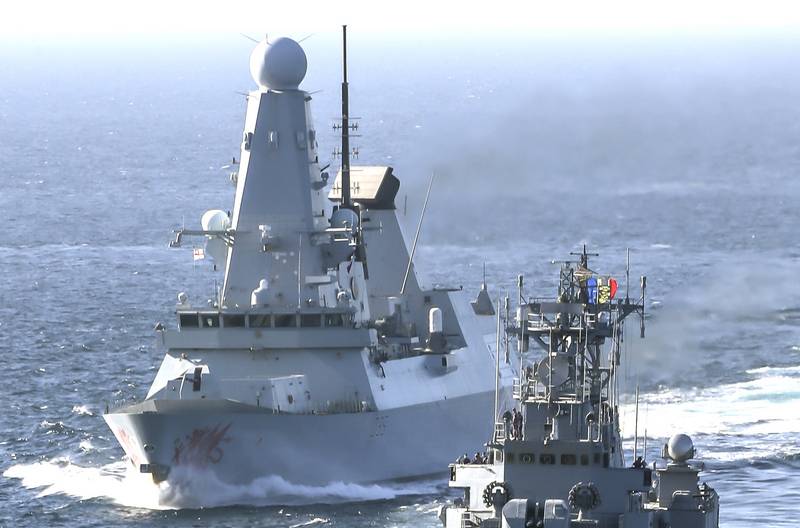 The British press, apparently, dreamed of the maritime past of their country, which could once proudly call itself "the ruler of the seas." At least, only such conclusions suggest themselves in relation to publications that "glorify" the fleet of Her Majesty, based on not quite adequate examples of confrontation with Russia.
The UK Defense Journal published material under the headline "British warship ignores warnings from Russia." It is about ensuring the "freedom of navigation in the Black Sea" by the destroyer HMS Dragon. At the same time, it is specifically stipulated that the oldest and most recognized principles of the law of the sea guarantee the freedom of movement of ships.
However, as the newspaper notes, "Russian state media have previously warned that the Russian Black Sea Fleet is tracking [the movement of] HMS Dragon after the ship entered the Black Sea." In this regard, the UK Defense Journal recalls that, in accordance with the Montreux Convention, warships of third parties can stay in this water area for 21 days.
Back in 2018, the destroyer HMS Duncan was attacked by 17 Russian aircraft in the Black Sea.
- writes the publication, indicating that the relevant footage is contained in the documentary Warship: Life at Sea. The phrase "attacked by 17 planes" is clearly intended to whip up anti-Russian sentiment in British society. In fact, it was about the usual escort of a warship.
Personnel of negotiations and escort by Russian Aerospace Forces HMS Duncan aircraft: