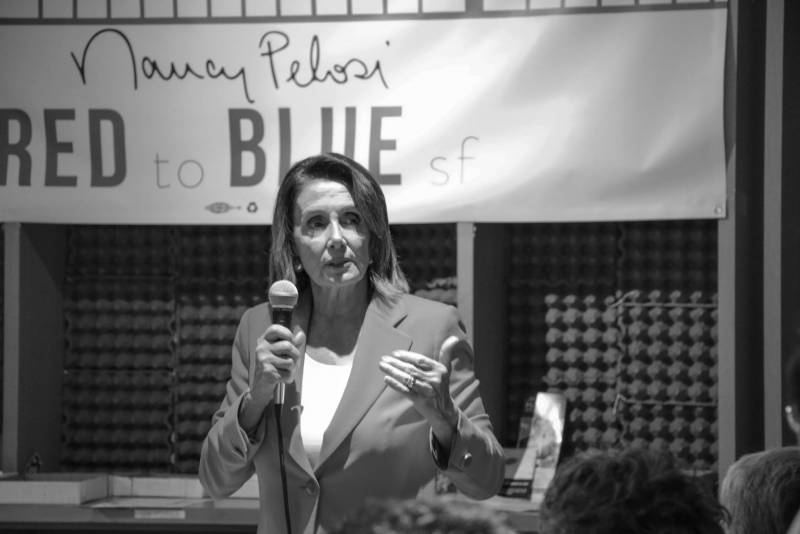 The House of Representatives of the American Congress is ready for the option when the congressmen will have to determine the winner in the elections. This situation can happen if the voting results are contentious or "the elections are irresponsible."
This statement was made by the speaker of this legislature Nancy Pelosi in an interview with radio station NPR.
She stated that Congress stands ready to play a major role in the vote count:
We understand what the law is and the dominant role of Congress and especially the House of Representatives when it comes to counting votes.
The Speaker of the House of Representatives also noted that the controversial situation after the vote count may arise as a result of "irresponsibility", signs of which are his "disrespect for the US Constitution, democracy and election integrity."
According to American laws, the victory of a candidate in the elections is considered to have taken place if the absolute majority of the electors votes for him (in this case, the votes of the direct voters may turn out to be less for the winner than for the losing candidate). The number of electors in the states depends on the population of those states.
If none of the candidates has an absolute majority of the electors, the winner is determined by the House of Representatives of the Congress. Today it is controlled by the Democratic Party.
That is, according to Pelosi's logic, it turns out that Trump's victory or an approximately equal number of votes for both candidates is the result of the incumbent's "irresponsibility" and election fraud by his supporters. And if Biden's supporters see such "irresponsible" elections, then Congress will elect the president.