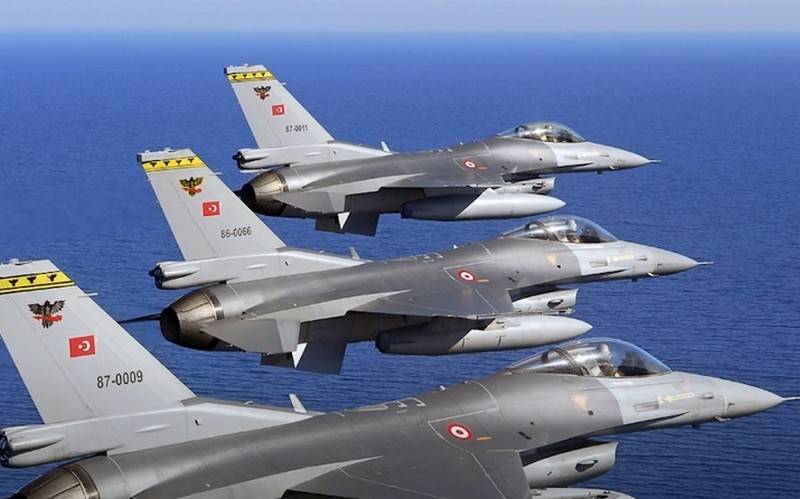 The Turkish Air Force is attracting foreign pilots to fly its F-16 fighters. According to the EurAsian Times, the country's Air Force has been hit hard after the 2016 coup attempt.
According to the newspaper, about 300 pilots of the Turkish Air Force were arrested or dismissed from the army after the attempted coup in 2016. However, even before that, the Turkish military
aviation
I felt problems with the personnel, after an attempt to change the government, this problem became enormous.
Erdogan's attempts to fill the gap and train a new generation of Turkish pilots, including forcing some to return after retirement or to break contracts with private airlines, have been unsuccessful. The Air Force was still in dire need of qualified pilots. By January 2017, the country lacked 1154 military pilots.
Against this backdrop, Turkey has asked its longtime ally Pakistan to train new pilots on an accelerated program, as well as to send instructors to fly the F-16. Ankara asked Washington for permission to use non-Turkish pilots to fly the F-16, but was refused. Despite this, Ankara has allowed foreign pilots to fly American fighters.
According to Greek media reports, the Turkish Air Force has begun recruiting Pakistani pilots to fly its F-16s, as evidenced by a joint Turkish-Pakistani exercise held in November 2019 in the Mediterranean.
Greek military analysts and leading media groups noted that Pakistanis piloted Turkish military aircraft and even repeatedly violated Greek airspace
- writes the edition.
To summarize, the author notes that the "purge" in 2016 caused serious damage to Turkey's military potential and, therefore, became a serious problem for national security.