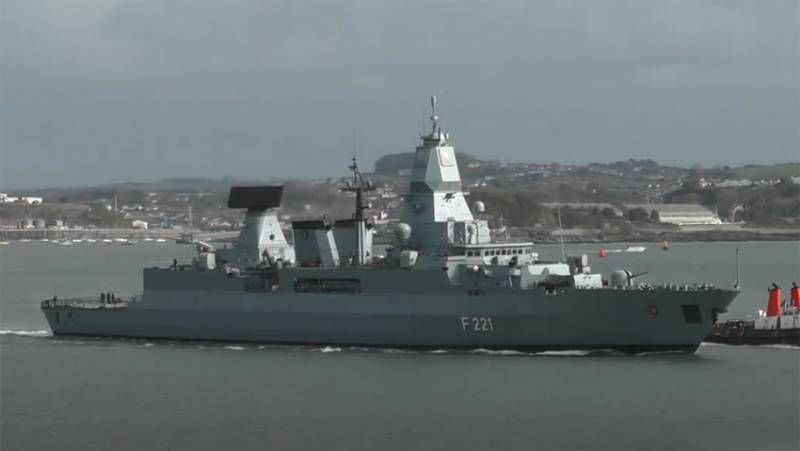 German Defense Minister Annegret Kramp-Karrenbauer, who until recently was predicted to be Chancellor - to the soon vacant seat of Angela Merkel, made a statement about the military presence of Germany in regions remote from the country.
According to Kramp-Karrenbauer, the German military presence in the Indo-Pacific (Asia-Pacific) region "should ensure stability and security." This statement was made by the head of the German military department against the background of reports about the impending dispatch of one of the warships of the FRG Navy to patrol the Indian Ocean.
Australian journalists from the Sydney Morning Herald asked Annegret Kramp-Karrenbauer what goals Germany is pursuing by equipping its warship to sail thousands of nautical miles from German borders?
The German Defense Minister, in fact, word for word repeated the theses that are usually used by representatives of the Pentagon and the US State Department:
We are concerned about the growing influence of China in the Indo-Pacific region. We will send our battleship to patrol the Indian Ocean to protect the world order and also to contain China.
The German Navy ship will go to "contain China" in the Indian Ocean in 2021. These messages of the German Minister of Defense are actively circulated in the Indian press today.
There is no information yet about which ship of its naval forces Berlin will send to the Asian region. Experts suggest that this could be one of the Saxony-class frigates - for example, the frigate Hessen, which was included in
fleet
in 2003. Among the weapons of this type of frigates are the American Harpoon anti-ship missiles and MU-90 torpedoes.
In China, the statements made by Crump-Karrenbauer in an interview with the Australian press have not yet been reacted.