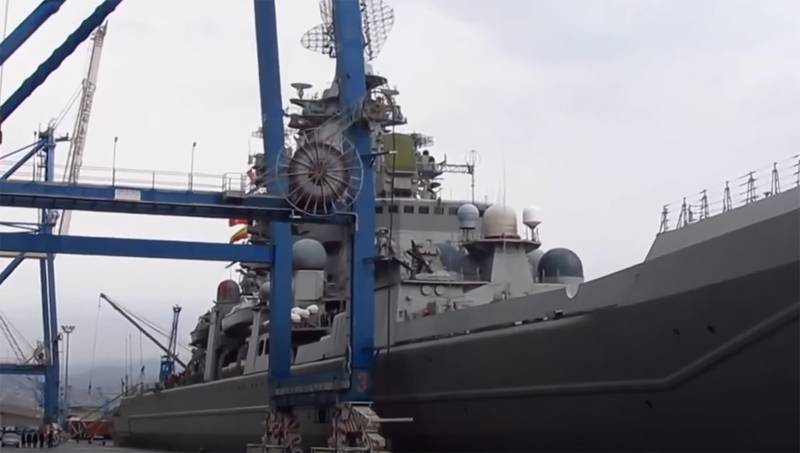 The United States continues to put pressure on countries that have at least some contacts in terms of military-technical cooperation with Moscow. In this case, we are talking about an American attempt to put pressure on the authorities of Cyprus.
This is due to the fact that the island's authorities do not interfere with the ships of the Naval
fleet
Russia to make calls to the ports of Cyprus. The number of such calls has increased in recent years due to the activity of the Russian fleet in the eastern Mediterranean Sea, including the activity associated with the implementation of tasks in the Syrian Arab Republic.
Clark Cooper, Assistant to the Head of the US State Department for Military Policy, spoke about this. According to him, the United States is "disappointed with the fact that Cyprus continues to allow Russian warships into its ports."
Mr. Clark adds that the Cypriot authorities "did not take appropriate measures to deny Russia the admission of Russian ships to the ports of the island."
According to the US Assistant Secretary of State, Cyprus "needs to take such measures", because "otherwise Cyprus will move in the wrong direction."
The "wrong direction", from the point of view of US officials, is anything that is not in American interests.
If at least someone from the Russian Foreign Ministry allowed himself to make such statements, then in the same United States they would instantly declare "interference in the internal affairs of a foreign state." For the United States, such interference has long become the norm, and has already ceased to be noticed.
Clark:
Cyprus needs to expand cooperation in the US in the military-technical sphere.
Here it is worth making only one remark: maybe it will be Cyprus itself, not Washington, to decide with whom to expand cooperation with Cyprus?
2014, the Russian cruiser "Peter the Great" in one of the ports of Cyprus: