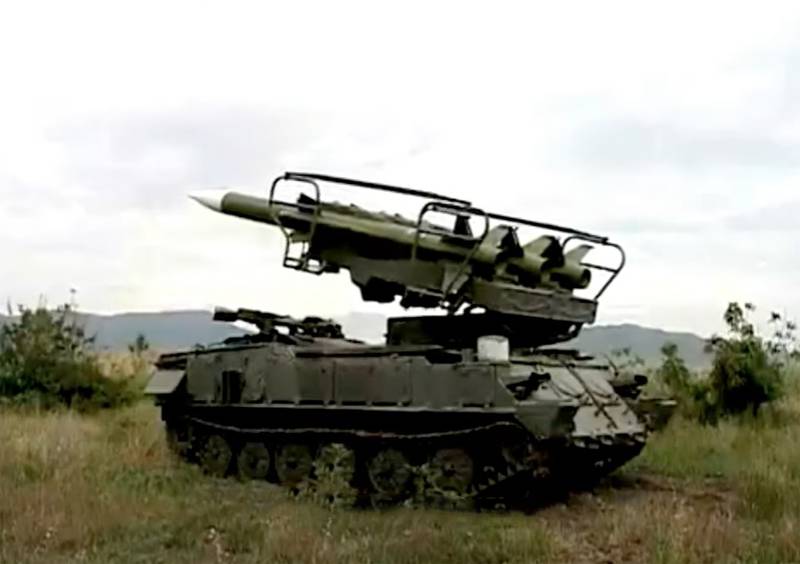 The Ministry of Defense of the Republic of Azerbaijan continues to report on its successful actions against the Armenian side in the conflict zone. It is reported about the destruction of the next air defense system.
The report of the Azerbaijani military department says that the anti-aircraft missile system "Cube" was destroyed the day before in the evening. It was located in the area of ​​the village Cherdakly (Azerbaijani name).
"Cube" - air defense system of military air defense, developed and produced in the Soviet era. The initial version - 2K12 - was put into service in 1967. The affected area is up to 22 km in range and up to 8 km in height (for modifications - up to 12 km). What kind of modification "Cuba" was destroyed in Karabakh is not reported.
The footage shows that the destruction of the air defense system of the Armenian side was carried out from the air with the help of high-precision ammunition, from which video information about the target hit was transmitted through the channel:
Also, the Azerbaijani Ministry of Defense showed footage using barreled artillery:
Meanwhile, the Armenian Defense Ministry accused enemy troops of striking the civilian population. The press secretary of the ministry, Shushan Stepanyan, reports that there is at least one civilian casualty as a result of the shelling carried out by the Azerbaijani military.