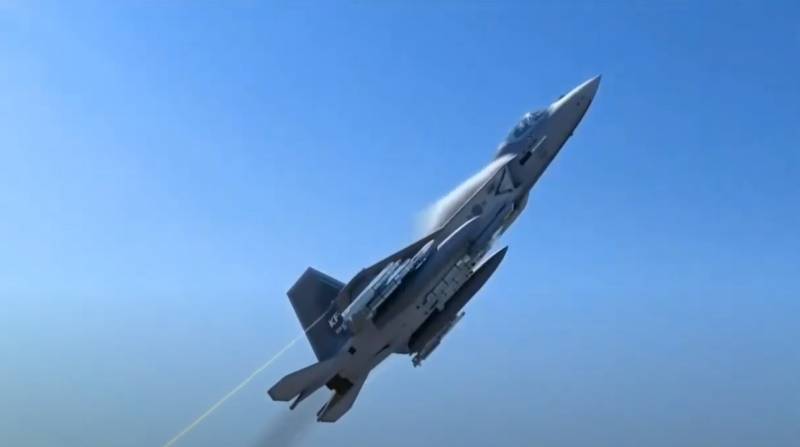 South Korea intends to enter the global fighter jet market with its newest product in this class - the KF-X aircraft, displacing leading players from Europe and the United States.
Progress in aviation at the expense of shipbuilders
Korea Aerospace Industries (KAI), which is developing the new car, is going to present a prototype of its creation in early 2021. This will be followed by a year of ground and four years of flight tests. It is assumed that the serial production of the fighter will start in 2026. Production
armory
local production systems should start in 2028.
For testing the aircraft, its own test bench was developed. The localization of the key technologies necessary for the creation of software for the aircraft has already been completed. Similar progress has been made with the AFAR radar, which, as the developer points out, "will prevent the need for external assistance to maintain the aircraft."
At the same time, KAI faced an acute shortage of specialists with skills in the aerospace sector.
We have about 1300 engineers who are involved in the project, but among them there are workers with experience in shipbuilding, not in the aerospace industry.
- said Li Il Woo, chief project engineer. The project is estimated at $ 16 billion. Lee Il Woo pointed out that many specialists are frightened off by the deployment of a design base in Sacheon, located far from the capital of the country, Seoul.
Displacing European planes
Despite this, he sees significant prospects. According to him, from 2030, the aircraft of the past era will begin to be out of order due to their aging. At the same time, it will be difficult for the countries of the Old World to retain customers due to the high cost of their products. The United States has a price advantage, but it prohibits the sale of military products to a number of states.
It is expected that the South Korean fighter will be able to occupy the niche of the F-4 and F-5 aircraft, which are already living out their days.
Our 4,5th generation aircraft is an "extreme machine"
- explained the developer, pointing out the complexity and efficiency of the systems with which the KF-X is equipped.
As Lee points out, successes in creating a fighter will certainly be in demand in the civil aircraft industry, whose products are five times higher than the demand in the defense sector. Moreover, due to the outbreak of the coronavirus, the global aircraft industry will face a deep restructuring [a hint of the problems of the American Boeing Corporation?]