It's no secret that 3D printing is now actively developing not only for complex parts, but also for entire mechanisms. Recently, 5D printing has appeared, it allows you to make almost any part much faster than 3D printing, and make it even stronger due to the special technology of new generation printers.
In connection with such a rapid development of this technology, gunsmiths began to look for ways to use it in weaponry. And it's not about printing out details to the rifle
arms
, and about the full cycle of its manufacture by the 3D method - 5D-printing. Although the first attempts did not give much result: due to the time spent and expensive equipment, the weapon turned out to be almost golden. However, every day 3D - 5D-printing becomes more and more available, and developers do not give up hope for the benefits of this technology.
Some designers have opted for partial 3D - 5D printing. And use it only for complex parts, the production of which requires too many machines or very painstaking work with high probability of marriage. And it is for such a task that modern modular weapons are perfectly suited. For example, the Sig Sauer P320 pistol. The smallest mechanisms of this weapon are located in a separate trigger assembly. So its developers are planning to produce it using 3D - 5D printing.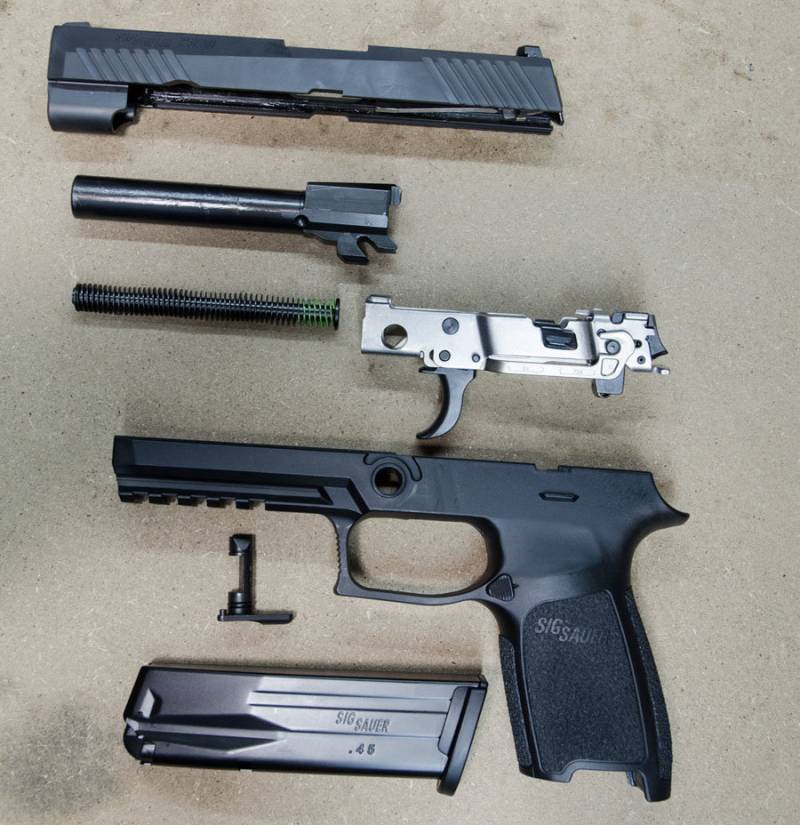 This will further reduce the cost of weapons manufacturing technology and, accordingly, make it even more accessible. So far, only isolated attempts are being made to introduce these developments into mass production, however, positive trends have already been identified.
It is obvious that more and more countries are switching to modular types of firearms, which will entail a revision of all the principles of modern weaponry. If this technology takes root, then the weapon in the future will be similar in structure to the Sig Sauer P320: several bodies and barrels for different calibers and from 1 to 3 main assembled boxes with basic spare parts.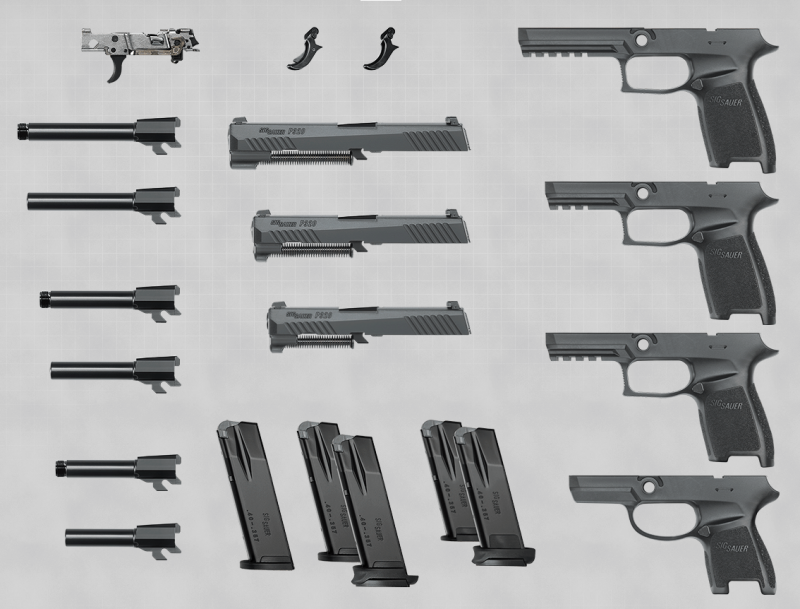 How soon engineers and designers will come to printing a full-fledged model on 3D - 5D printers is not yet clear. However, in the near future such an innovation will not be used en masse, but all the prerequisites for this already exist.