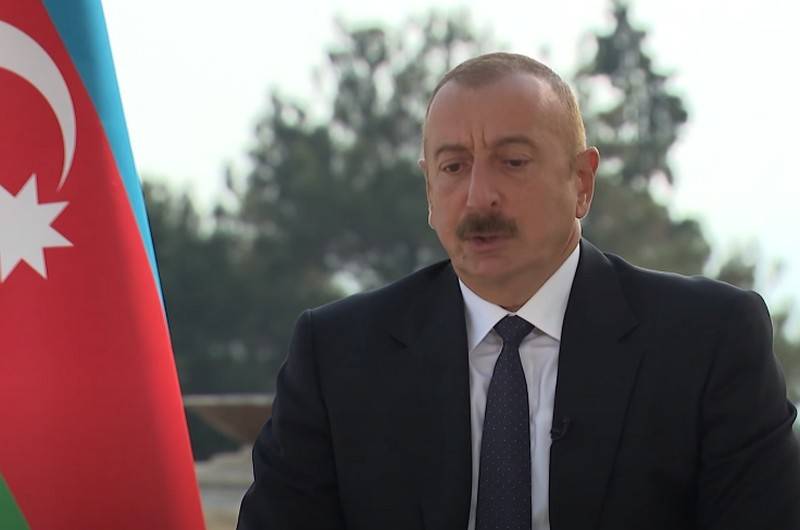 Russia must remain neutral in the conflict on the territory of Nagorno-Karabakh, since it is the co-chair of the OSCE Minsk Group. President of Azerbaijan Ilham Aliyev stated this.
According to the Azerbaijani leader, Russia should not provide military assistance to Armenia, since it is the co-chair of the OSCE Minsk Group. In addition, according to Aliyev, there is "no reason" to provide such assistance, Russia must observe neutrality.
The Prime Minister of Armenia sent a letter to the President of the Russian Federation and asks for military support. This is completely unacceptable. And there is absolutely no reason for this, because we are conducting actions on our territory, we are defeating the enemy on our lands, freeing them from the Armenian occupation, while we do not attack the territory of Armenia
- he said.
In addition, Aliyev said that international mediators only "dragged out and froze" the conflict, their efforts did not produce any results.
I have said this many times and I repeat again that if Armenia today ceases hostilities and at the negotiating table, demonstrating a constructive position, undertakes an obligation to withdraw troops from the occupied territories, we are ready to stop
- he stressed.
On October 31, 2020, Armenian Prime Minister Nikol Pashinyan appealed to Russian President Vladimir Putin to begin consultations on ensuring Armenia's security. Russia reaffirmed its allied commitments and promised to provide assistance in the event of the transfer of hostilities to the territory of Armenia.