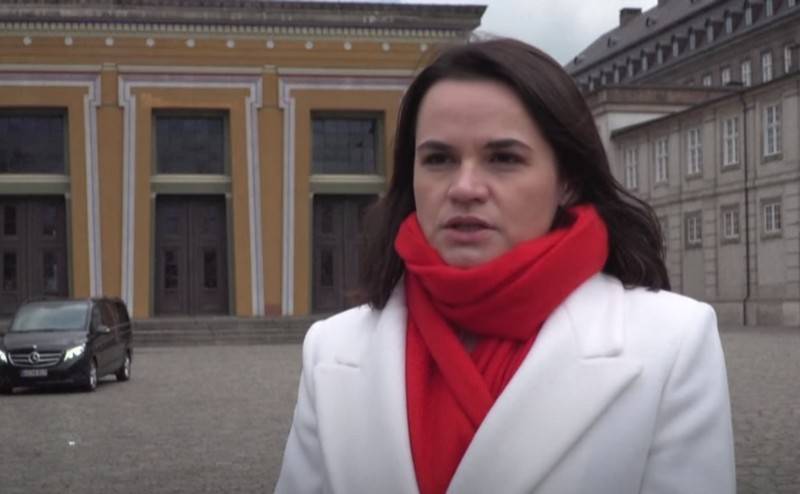 Former presidential candidate Svetlana Tikhanovskaya denied rumors of a split in the ranks of the Belarusian opposition and called on the European Union to increase pressure on Minsk.
Tikhanovskaya called on European countries to provide more active support to the Belarusian opposition and to increase pressure on Lukashenka and the Belarusian authorities. She called for the introduction of sanctions against the Republic's National Olympic Committee, which is headed by the president. According to her, such restrictions will be a "personal blow" for Lukashenka.
We need help right now, and if the European countries, as well as all other states that support our movement, could act faster, making their decisions, it would be very good
- she said, adding that there is no split "in the ranks of the opposition."
Tikhanovskaya stressed that she plans to discuss with European leaders the introduction of a visa-free regime for residents of Belarus, so that they "have more freedom" and Lukashenka "less power over them."
Meanwhile, political experts are inclined to conclude that the West's stake on the Belarusian opposition, led by Tikhanovskaya, failed, Belarus, led by Lukashenko, managed to resist. The ultimatum presented earlier by Tikhanovskaya to the authorities did not work, there was no large-scale strike, all enterprises are operating normally. Of course, in Minsk and in other big cities "weekend actions" continue, but fewer and fewer ordinary people participate in them. The security forces deal with the emerging groups of "aggressive thugs" armed with stones, homemade grenades, etc.
On October 30, Alexander Lukashenko announced the transition of the protest to the last stages of the "color revolution", characterized by radicalization, and threatened that the authorities would stop it by all possible means.