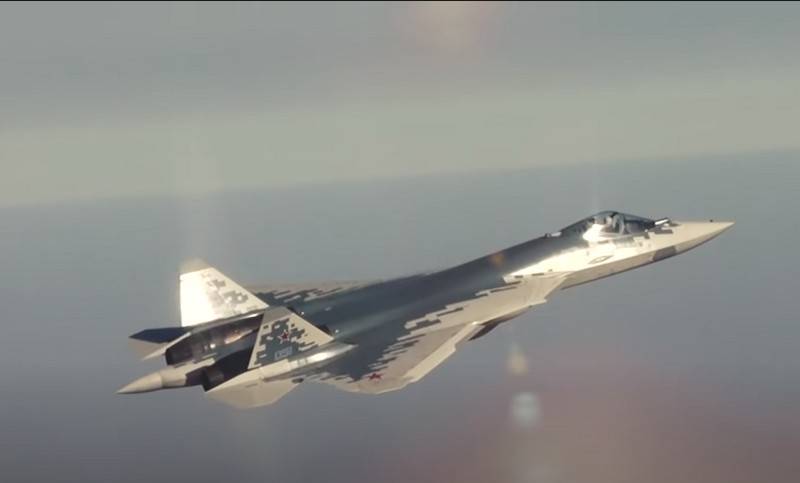 The first serial fighter of the fifth generation, the Su-57, will enter service with the Russian Aerospace Forces by the end of November. This was reported by "Interfax" with reference to an informed source.
According to the newspaper, the fighter will be transferred during November, after the end of flight tests, which began at the end of October 2020.
The transfer of the Su-57 is scheduled for November, the aircraft is now undergoing factory flight tests.
- Said the source edition.
The fact that the first production Su-57 fighter began flight tests was reported on October 31 after it made its first flight at the KnAAZ airfield in Komsomolsk-on-Amur. In social networks, the fighter was called "the second first serial", because the first serial fighter of the fifth generation from an installation batch of two aircraft for the Russian Aerospace Forces crashed on December 24, 2019 during a test flight.
As previously reported, after an installation batch of two aircraft, the troops will go to serial Su-57 fighters built at the aircraft plant as part of the 2019 contract for the supply of the Russian Aerospace Forces of 76 Su-57 fighters to equip three
aviation
regiments. The start of deliveries of aircraft under this contract is scheduled for 2021, completion is planned for 2027.
The first production fighters will go to the troops with the first stage engine, and the Su-57 equipped with the second stage engine is planned to be received from 2025.