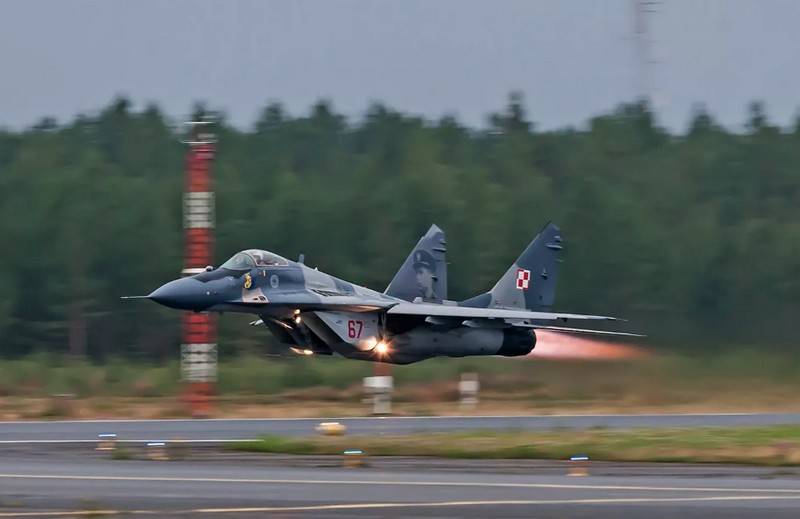 The Soviet fighter MiG-29 is a highly maneuverable aircraft, but it lacks range and situational awareness.
This is the opinion of the retired US Air Force pilot Guy Razer, writes The National Interest.
While still in active service in the Air Force, Reiser, together with other American instructors, took part in the training of Polish pilots after Poland's accession to NATO. Since the Polish Air Force was armed with Soviet MiG-29 fighters, the Americans took part in their tests. As the newspaper writes, in 2001, Reiser managed to fly a Soviet fighter.
The retired American pilot compared the MiG-29 to the American F-15E. According to him, the Soviet aircraft was very maneuverable, but it lacked flight range and situational awareness. In addition, according to Reiser, the MiG-29 consumed a lot of fuel.
The aircraft was very maneuverable when needed, but it took a lot of fuel (...) it lacked general situational awareness and range
- said the ex-pilot of the US Air Force.
Earlier, The National Interest called the upgraded MiG-29 "a modern combat vehicle."
The MiG-29 (according to NATO codification: Fulcrum - fulcrum) is a Soviet (Russian) multipurpose fighter belonging to the 4th generation. It was created in the MiG Design Bureau, made its first flight on October 6, 1977. The first serial modification entered the army in 1983.