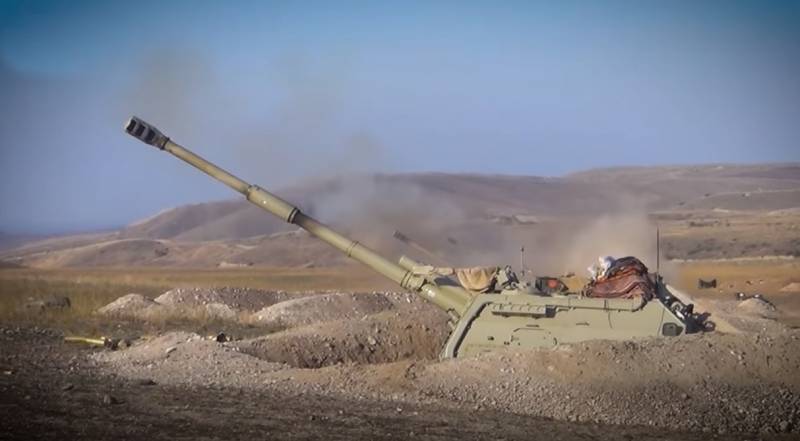 The rapidly developing offensive of the Azerbaijani troops came to an end. Now we can expect significant changes in the dynamics of hostilities.
This opinion is voiced by Polish expert Witold Repetovich (in his words, he is in the conflict zone), declaring that the Azerbaijani offensive has been "disrupted". According to him, the assault on Karabakh by the Azerbaijani army has stalled:
In the fifth week of the war, Azerbaijan did not achieve any significant success, in particular, it failed to threaten the Goris-Stepanakert highway [the capital of the unrecognized Nagorno-Karabakh Republic] and failed to capture any of the major cities.
Gateway to the capital
Moreover, the attempt to capture the city of Shushi, which should have preceded the capture of Stepanakert, "ended in failure for Azerbaijan." This settlement is of great strategic importance.
The one who controls Shushi controls Karabakh
- stated the head of Artsakh Arayik Harutyunyan, noting that the enemy is already 6 km away from the settlement.
As the said expert explains, the importance of Shushi is mainly related to its location on a high and steep hill overlooking Stepanakert. In his words, in the early 1990s, Azerbaijanis fired at the capital of Karabakh from the cathedral in Shushi, as they believed that the Armenians would not fire at one of their most important temples.
Therefore, it is not surprising that the information voiced by Harutyunyan caused great concern. Only a few hours later, additional information appeared, which brought some peace of mind. It turned out that not the whole front, but part of it, had moved away from Shushi 6 km. Subsequently, the assault underway here was drowned out:
Our army [...] destroyed this bridgehead [offensive with a large number of troops], and thus the first attack was effectively neutralized
- stated in the leadership of Artsakh.
Results of battles
According to the Polish press, in another area of ​​the theater of operations in Martakert, where intense hostilities were being conducted, the situation suddenly returned to normal. The Armenians explain this by the attack on the Azerbaijani city of Barda, committed on Wednesday, as a result of which, in their words, important military facilities intended for shelling Karabakh were destroyed. The same thing happened after the shelling of Ganja, which interrupted the shelling of Stepanakert by Azerbaijanis for several days. According to the expert, this indicates that Baku is placing its military facilities in areas of concentration of settlements.
At present, Azerbaijan has achieved operational success, having seized the plains in the south of Artsakh and temporarily taking control of the border with Iran, but further hostilities will take place in mountainous, wooded areas and will have a completely different character. As a result, after a month of fighting, Azerbaijan managed to take control of only 10-15% of the territory of Karabakh.