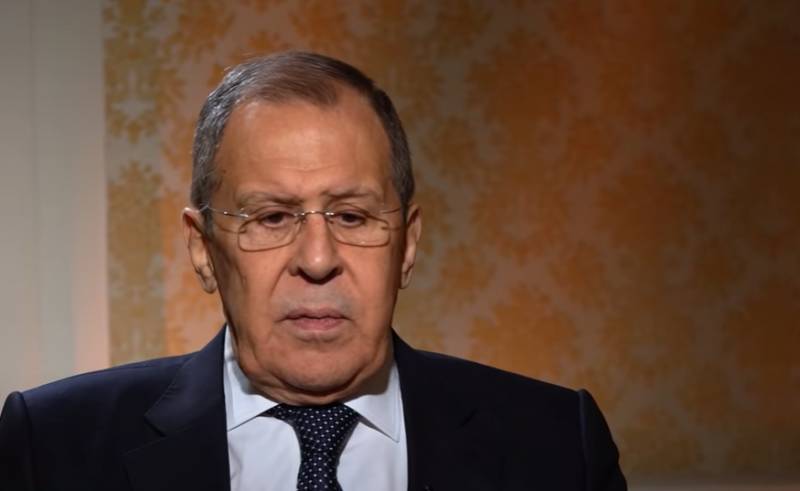 The Japanese media segment is discussing information that concerns the self-isolation of Russian Foreign Minister Sergei Lavrov. Observer Kenro Nagoshi presents his version of the possible development of events in connection with the "events".
Professor, employee of the Japanese Center for International Studies, Mr. Nagoshi, guided by unconfirmed rumors, writes that Sergei Lavrov may soon resign from the post of head of the Russian Foreign Ministry.
The Japanese author refers to several Russian information resources, including those that a few months ago talked about "Sergei Lavrov's request to the head of state to relieve him of his post."
Kenro Nagoshi, clinging to such rumors and publications, makes it clear that in Tokyo the resignation of Sergei Lavrov from the post of Russian Foreign Minister would be perceived positively due to one factor. The Japanese professor notes that the new leadership of Japan "expects that with the change of the head of the Foreign Ministry, negotiations on the islands could get off the ground." We are talking about the Southern Kuril Islands, which Japan is trying to get under its jurisdiction.
The author recalls Sergei Lavrov's unequivocal position, which is expressed in the following thesis: the defeated side has no right to demand the return of certain territories.
From an article by a Japanese professor:
The new Japanese prime minister intends to continue the political line of his predecessor Shinzo Abe in relations with Russia. And the situation with a possible change of the head of the Russian Foreign Ministry in terms of updating the negotiations on the transfer of northern territories (the Japanese designation of the Russian South Kuriles - note "VO") could become one of the options for the prime minister, the first test attempt.
Nagoshi talks about "the possibility of taking back the two islands."
As you can see, the Japanese professor does not even remember that Russia adopted an amendment to the Constitution, which was initially positioned as a ban on the alienation of territories. Perhaps this is due to the fact that the wording of the amendment itself looks very vague, since it points to certain exceptions related to delimitation and demarcation of borders.