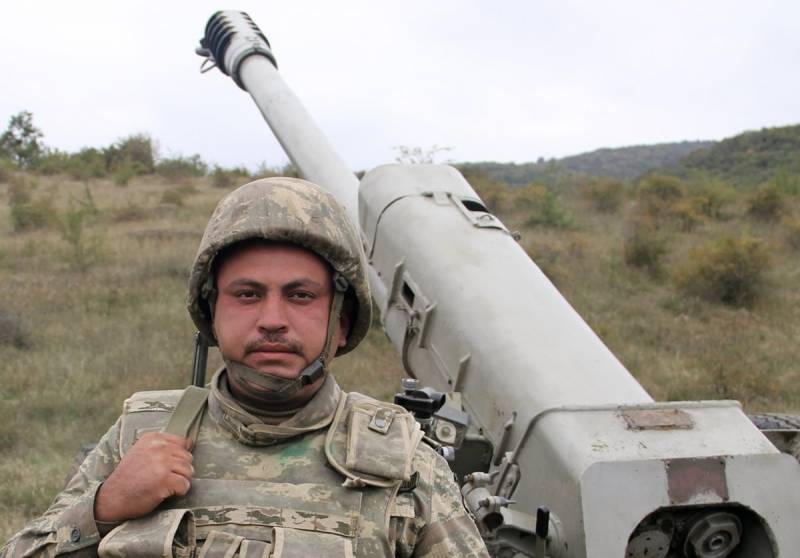 The trenches and other engineering structures of the Armenian side in the zone of the Karabakh conflict continue to remain in full view of the enemy. The main reason is that the Azerbaijani army monitors the situation from the air using a variety of drones, including Turkish and Israeli-made drones.
The unmanned aerial vehicle of the Azerbaijani Armed Forces act as flying observation devices, as well as fire adjustments. This is one of the reasons why Azerbaijani troops are able to deliver pinpoint strikes with maximum efficiency.
Where, under the action of conventional gunners - "from the ground" - several artillery shells would be required to hit selected targets, in the case of correction by means of a UAV, only one is often required. At the same time, not only military equipment is destroyed, but also positions with manpower of the troops of Nagorno-Karabakh.
Demonstration of shots of shelling by Azerbaijani troops on the positions of the Armenian side:
It can be seen how the shells are precisely placed in the trenches and trenches, which thus turn into very easy targets for the Azerbaijani artillery. Experts, evaluating the personnel, note that the shooting itself is conducted "as at targets in exercises" - the positions are actually open, without camouflage and cover with effective air defense means - as during training sessions with live firing.