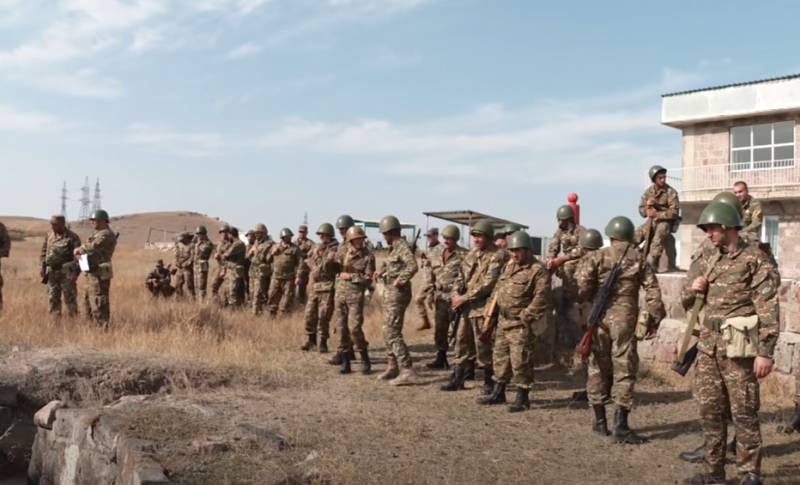 The Ministry of Defense of Azerbaijan is publishing another video from the combat zone. At the same time, it was again announced that a few days ago the Azerbaijani troops destroyed the Armenian missile and artillery depot. Recall that the Armenian side declared that the warehouse belonged to the Azerbaijani troops.
The Ministry of Defense of the Republic of Azerbaijan in today's report reports that the enemy troops began to experience a serious shortage of ammunition for their barrel and rocket artillery. The main reason is the destruction of the said warehouse.
The report also refers to the destruction of two trucks with ammunition. Video published by the Azerbaijani side:
Additionally, the Ministry of Defense of Azerbaijan reports that the Armenian side today (November 1) from 10 am local time is intensively shelling the settlements of Terter, Gapanli, Shikharkh and others.
The Armenian side, in turn, accuses the Azerbaijani troops of refusing to comply with the agreements on a humanitarian truce. Recall that there have already been several such agreements, however, the sides each time resume hostilities, accusing each other of escalation.
At the same time, the Ministry of Defense of Armenia reports that the Karabakh troops in the conflict zone managed to capture a mercenary. From the post:
Units of the NKR Defense Army (Nagorno-Karabakh Republic) captured one mercenary, a terrorist. Details are coming soon.
Earlier, the Azerbaijani side announced the capture of representatives of the enemy units, showing footage of Armenian prisoners. At the moment, the Ministry of Defense of Armenia does not demonstrate personnel with a captured mercenary.