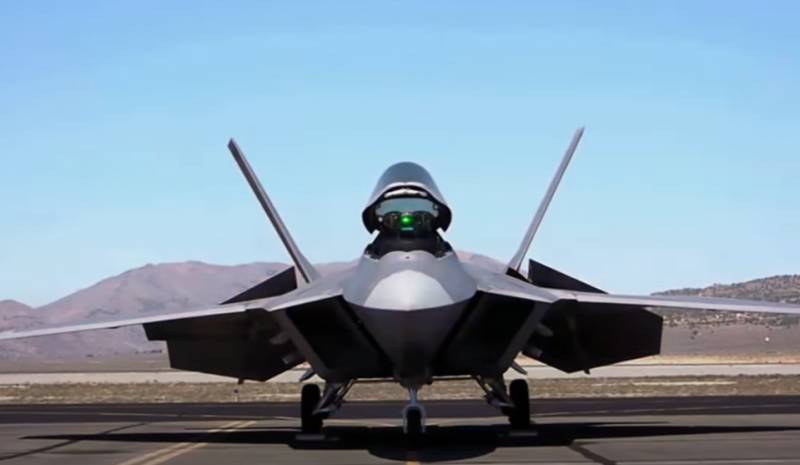 In the foreign press, including the Greek and the Middle East, it is reported that the administration of the US President Donald Trump has approved the decision to sell the 5th generation F-22 fighters to Israel.
Recall that previously these US combat aircraft were not sold to foreign countries.
The Israeli edition of The Times of Israel, citing sources in the United States, as well as the media in Saudi Arabia, writes that US Secretary of Defense Mark Esper announced the approval of the sale of these "stealth fighters" to Israel.
From the material:
Israel previously expressed interest in buying not only the F-35, but the F-22, but the United States refused. The United States ceased production of the fighter in 2011, and legally prohibited its sale to foreign countries. However, in discussing the possibilities of strengthening security in the Middle East and confronting Iran, the Trump administration approved the possible sale of the F-22 to the Israeli Air Force.
The correspondent of AFP news agency writes about this. With reference to an unnamed source in the news agency, material is released, which refers to the negotiations between the heads of the US and Israeli military departments Mark Esper and Benny Gantz. The article reports on "the achievement of significant progress in improving the quality of military superiority, including in the air, Israel in the region."
Earlier, Israeli official sources did not publish messages about Israel's request to the United States to sell F-22 fighters. At the moment, the Israeli government has not provided any messages about the possible purchase of the F-22.
We will remind that earlier Israel purchased from the United States several batches of fifth-generation F-35 fighters. These fighters, according to some reports, have already been used by the Israeli Air Force in striking targets in neighboring Syria.