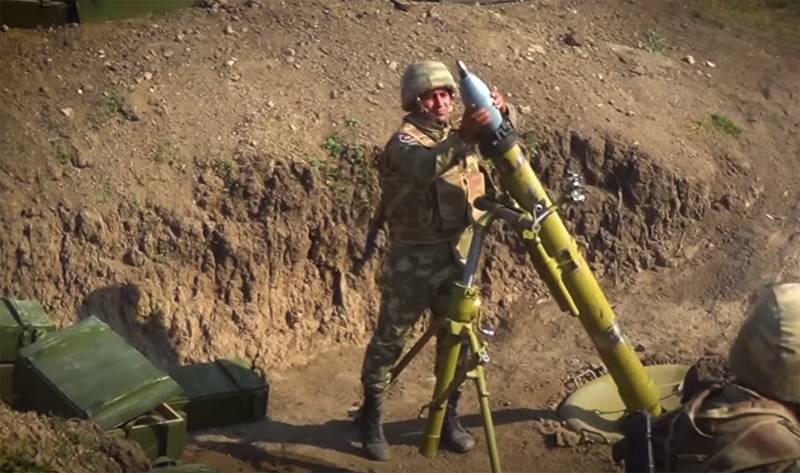 It is necessary to state the fact that Armenian information sources have increased the number of messages in which it is reported about the shelling of the territory of the Republic of Armenia directly by the enemy. It is noteworthy that these publications became more frequent against the backdrop of sending a letter on behalf of the Prime Minister of Armenia Nikol Pashinyan to Russian President Vladimir Putin, in which he actually requested assistance from the Russian Federation. The Russian Foreign Ministry, commenting on the appeal, notes that Russia, by virtue of the CSTO charter, will provide all the necessary assistance to Armenia if the threat comes directly to its territory. Thus, Moscow once again made it clear that the Russian Federation does not intend to get involved in a conflict that is going on outside the internationally recognized borders of the Republic of Armenia.
Azerbaijan presented its commentary on accusations by Armenian sources in shelling the territory of Armenia.
The statement of the press service of the Ministry of Defense of Azerbaijan says that all these accusations have no real basis and are not true.
From the messages of the Ministry of Defense of Azerbaijan:
The information about the shelling of the Armenian territory does not correspond to reality and is another provocation of the enemy.
The information spread by the Armenian side about the alleged shelling of the village of David Bek near the Armenian city of Gafan from the territory of the Gubadli region of Azerbaijan, as a result of which there are wounded and a lot of destruction, is a lie and another provocation.
It was added that the Armenian side is using firing points in the Gubadli sector of the border to continue shelling the villages of this region and the positions of Azerbaijani troops.
Ministry of Defense of Azerbaijan:
Only within our borders did we take adequate actions against these enemy firing points.
Added that Azerbaijan has no military target on the territory of the Republic of Armenia.
At the same time, the message of the Ministry of Defense of Azerbaijan states that the sabotage and reconnaissance group (DRG) of the Armenian special forces tried to approach the positions of their troops.
The network posted footage of strikes against the Armenian forces, which Azerbaijan designated as "DRG".