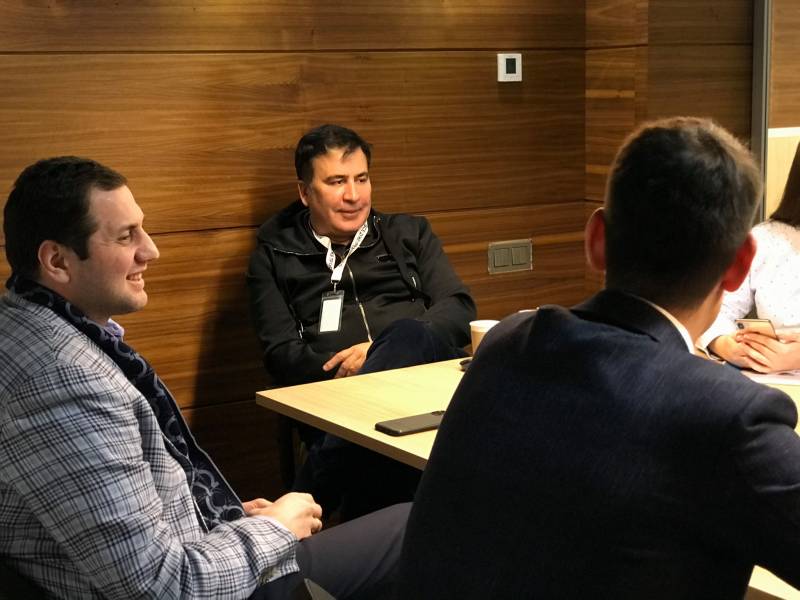 The announced results of exit polls in Georgia have not yet clarified the winner. It got to the point that the heads of the main political movements of Georgia declared victory.
Thus, Mikhail Saakashvili, who is in Ukraine, declared victory in the elections, and de jure continues to lead the UNM (United National Movement) party. The party went to these elections in a bloc called "UNM - Strength in Unity". The bloc is an opposition to the ruling Georgian Dream party of Bidzina Ivanishvili.
In an interview with Georgian journalists, Saakashvili said that the UNM - Strength in Unity bloc "won a landslide victory."
Saakashvili:
The opposition forces won a victory in all major cities of Georgia.
At the same time, Saakashvili added that he does not apply for the presidency of the country.
In turn, Bidzina Ivanishvili announced the victory of the Georgian Dream and thanked the voters for their trust.
At the moment, the results of the exit polls have been published. According to them, the Ivanishvili party - from 46 to 55% of the votes, the Saakashvili bloc - from 23 to 28%. Other parties, including European Georgia, Alliance of Patriots and Lelo, gain no more than 5% each.