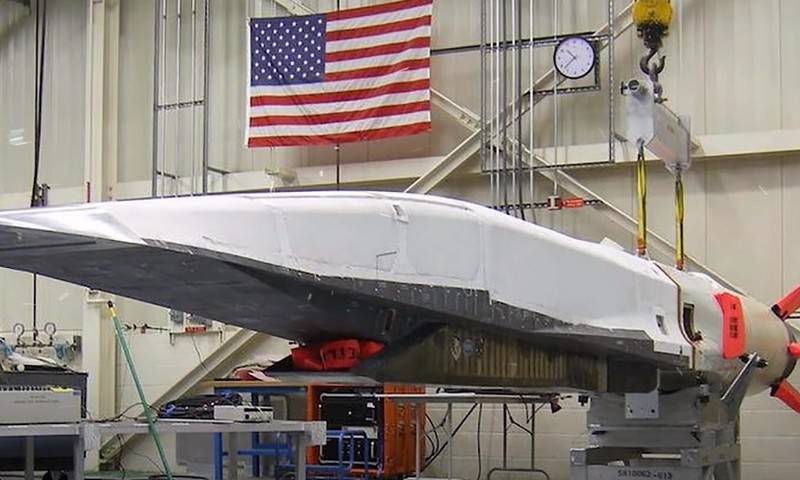 The Pentagon has opened a special operations center to accelerate work on hypersonic
arms
... This was announced by the US Deputy Secretary of Defense for Procurement and Logistics Ellen Lord.
Speaking at a conference on the prospects for the development of hypersonic weapons in the United States, Lord said that in order to accelerate the development of hypersonic weapons, the Pentagon decided to open a special center that would combine all available information on ongoing developments in this direction.
The US Department of Defense has established a hypersonic weapons operations center in order to thoroughly study all aspects of the development of such systems (...) is necessary for both the Department and the defense complex in order to assess the real needs of the industry in an environment where the Department seeks to accelerate the production of hypersonic systems
- added the deputy minister, stressing that the United States needs to create "more powerful weapons."
(...) it is necessary to create more powerful means of destruction and accelerate the delivery of such means to the troops. The Department of Defense must act quickly, given the importance of the task
- she said.
It should be noted that recently in the United States at a high level, it has been repeatedly stated that the United States is lagging behind Russia and China in creating the latest weapons.
For our part, we add that according to available information, the United States is currently conducting nine projects to create hypersonic weapons. As US Secretary of Defense Mark Esper said earlier, the Pentagon has significantly increased spending on the development of "land, air and sea-based hypersonic munitions."