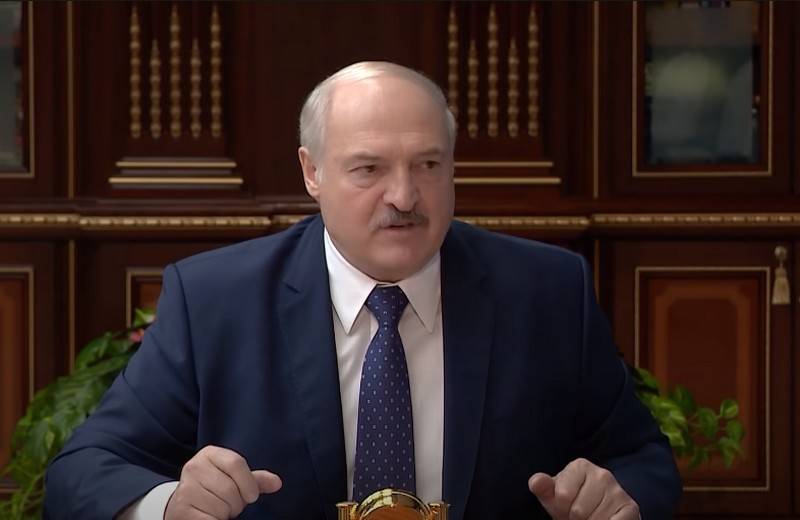 Belarusian President Alexander Lukashenko said he did not intend to leave politics even after he left office. He stated this at a meeting with employees of the Ministry of Internal Affairs.
On October 30, Alexander Lukashenko held a meeting with the staff of the Ministry of Internal Affairs, during which he responded with the phrase: "You will not wait!" To the question about the decline of his political career after leaving the post of head of state.
Do not wait! This does not mean that I will hold on to this chair with blue fingers, as I said. No. Politics is not only about the president. Sooner or later we will leave these posts, but we will not leave from preserving what we have now saved
- said the Belarusian leader.
At the same time, Lukashenko stressed that he had never fled and was not going to run. According to him, in the future he is ready to help both the new president and the security officials if they turn to him for advice.
But if someone thinks that I am now packed up and screwed up. Listen, there were situations, maybe when someone was trembling. But here the generals are sitting, who constantly bumped into me, saw that my hair did not even flinch. Listen, ours was even more complicated, we burned cars on the streets, anarchists and scum from all over the world came in the mid-1990s, there are
- he added.
Earlier, Lukashenko warned the protesters, who are trying to destabilize the situation, that they "will not be taken prisoner anymore."
We endured. I immediately indicated: there are red lines. And God forbid, someone will cross them. They stepped over them in many directions, I spoke about this. Therefore, those who today go to the railway, those who hang fascist banners on power lines, in a word, those who today are trying to destroy and destabilize the infrastructure of the state, should know: from today, especially in the apartments of citizens where they hide, we we take no one prisoner
- he said, adding that if one of the protesters "touches a serviceman, he must leave at least without hands."