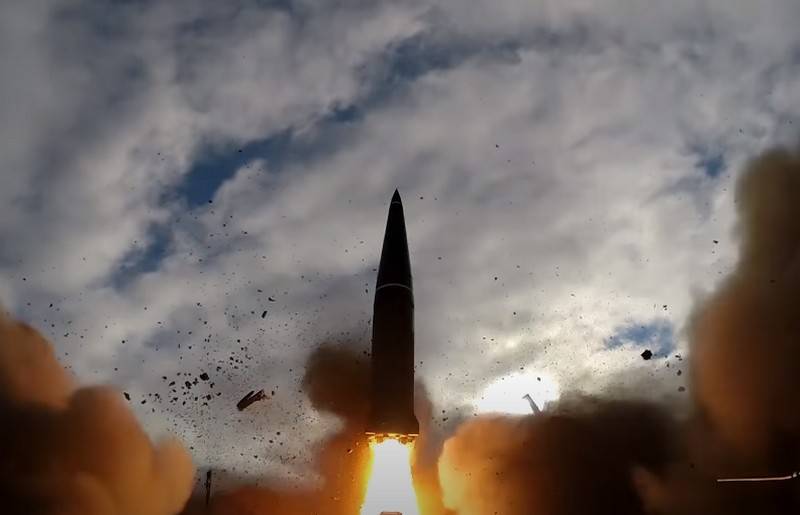 A video of the combat launch of an Iskander-M operational-tactical missile system (OTRK) at the Donguz training ground in the Orenburg region has appeared on the Web. The video was posted on its official YouTube channel by the Russian Ministry of Defense.
As stated in the description of the video, the combat training launch of the Iskander-M OTRK missile completed a major exercise of the 2nd Combined Arms Army of the Central Military District at the Donguz training ground in the Orenburg region.
The press service of the Central Military District reported that during the exercise, the OTRK crews fulfilled the standard for transferring the complex to a combat position and overloading missiles, and also carried out a combat launch of a missile at a target imitating a critically important object of a simulated enemy. The target was reportedly destroyed.
In addition to the Iskander-M OTRK, during the exercise, three batteries of Msta-S heavy self-propelled artillery howitzers conducted live firing, hitting targets at a distance of 10 and 12 kilometers. After completing the firing, the self-propelled guns immediately left their positions and made a march to another area.
Also, live firing conducted the calculations of the MLRS "Uragan", stopping the advance of the conditional enemy, destroying his artillery, armored vehicles and a field airfield with their volleys.
In total, about 3 thousand servicemen and about 600 units of military equipment and weapons took part in the exercises.