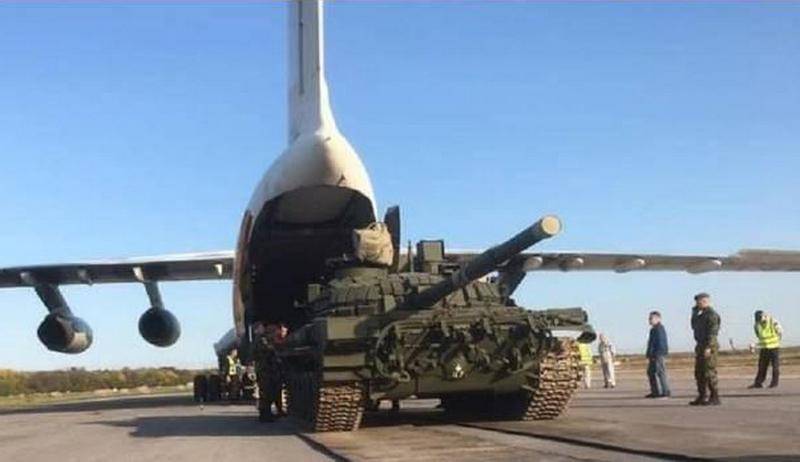 The Russian Ministry of Defense began supplying the Serbian military with modernized
tanks
T-72 MS "White Eagle". As reported by the Sputnik Srbia news agency, on October 28, the first two tanks were delivered to Serbia.
The Serbian military department received the first two T-72MS tanks from 30 modernized White Eagle tanks, donated by Russia to Serbia from the availability under the agreement on military-technical cooperation.
The tanks were delivered on October 28 this year by Il-76TD transport aircraft. The unloading of the aircraft was carried out at the airfield in Batainitsa near Belgrade.
According to the bmpd blog, the modernization of the T-72B1 tanks into the T-72MS version was carried out at the 61st Armored Repair Plant JSC (Strelna, St. Petersburg).
T-72MS "White Eagle" is equipped with a round-the-clock gunner's sight PN-72 "Sosna-U", a commander's round-the-clock panoramic sight PKP-72 "Falcon Eye" using a third-generation thermal imaging camera, automatic target tracking, chassis information control system, navigation system , a new cannon stabilizer, and a remote-controlled anti-aircraft machine gun. In this case, the dynamic protection "Contact-1" is not replaced.
When the remaining 28 tanks will be delivered, it has not yet been reported.