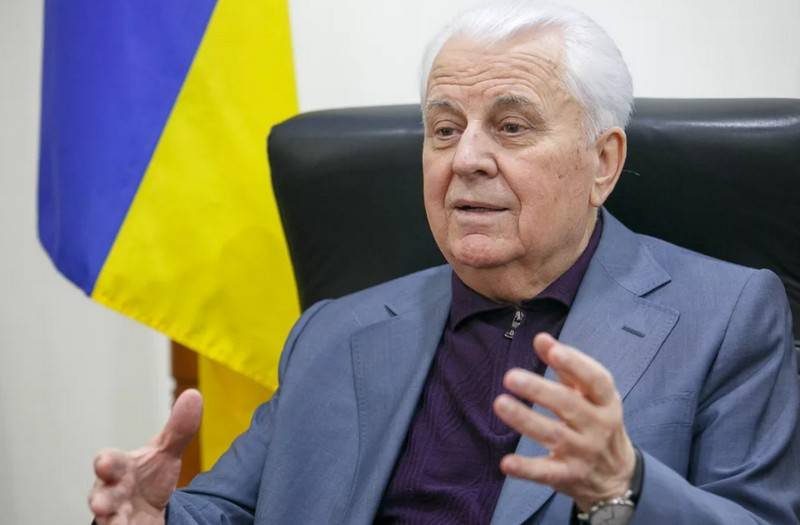 At the negotiations of the Trilateral Contact Group (TGC) on Donbass, representatives of Russia put forward a new proposal to Ukraine regarding the implementation of the Minsk Agreements. This was announced by the head of the Ukrainian delegation to the TCG Leonid Kravchuk.
According to Kravchuk, last Wednesday during the next round of negotiations, held in the videoconference mode, Russia made a new proposal to the Ukrainian delegation to resolve the situation in Donbass.
A completely different question arose for our opponents, Russia in particular - it is necessary to find new approaches and, as they said, to take and consider a decision on a new system or, as they said, new steps, a new step-by-step map - how to change the situation over many years ahead
However, according to Kravchuk, Ukraine is not ready to consider these Russian proposals. Instead, Kiev intends to propose its own "peace" plan. What the Ukrainian proposal will consist of, Kravchuk did not explain.
(...) Ukraine is not ready to consider this tomorrow. We will prepare our vision, our plan of action, we took a week of time for this. We will prepare an action plan in which we will build our next actions, steps, decisions necessary in order to achieve peace in Donbass. Our OSCE moderator, Ms. Grau, agreed. (...) On November 11, we will already consider this step-by-step action plan, how we will act in all areas of life in Donbass. Perhaps this is the main thing for us
- he said.
Meanwhile, as it became known, the Ukrainian delegation requested an emergency meeting of the TGC safety subgroup. The reason for this was the death of two Ukrainian servicemen in the area of ​​the contact line in Donbas. Kiev accuses LDNR of shelling Ukrainian positions, which in turn led to the death of the Ukrainian military.
Ukrainian delegation initiates an emergency meeting of the security subgroup in the trilateral contact group
- said the adviser on information policy of the Ukrainian delegation at the negotiations Alexey Arestovich.
According to the commander of the power operation, General Vladimir Kravchenko, the republics are trying to thwart the July 22 ceasefire agreement. The general announced the opening of return fire by the Ukrainian military.