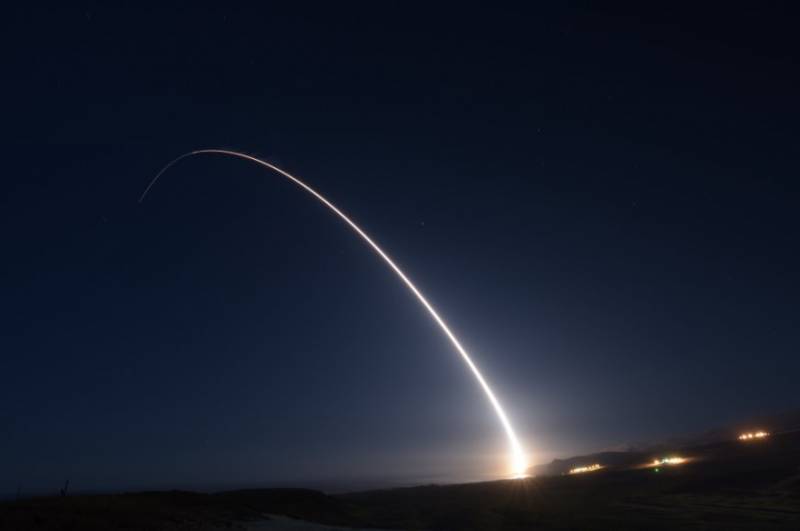 The US military successfully launched a Minuteman III ballistic missile from Vandenberg Base, California. Used rocket without charge, equipped with a test descent vehicle for reuse.
This is stated in the message of the US Air Force.
The launch was made yesterday at 12.29 local time (22.29 Moscow time). The rocket flew over the Pacific Ocean, covering a distance of 4,2 thousand miles (more than 6,7 thousand kilometers) and reaching the Kwajalein Atoll in the Marshall Islands. The speed of the ICBM was 15 thousand miles per hour, or about 24 thousand km / h. Thus, the rocket covered the indicated distance in about 17 minutes.
The test proves that the country's nuclear deterrent potential is reliable and effective in the face of modern threats.
- The US Air Force said in a statement.
The military emphasizes that these tests have nothing to do with the current global political situation and were planned in advance:
Test launches are not a reaction to world events or regional tensions.
The cost of the American Minuteman III ICBM is $ 7 million. In total, the US military is armed with 400 of these missiles.