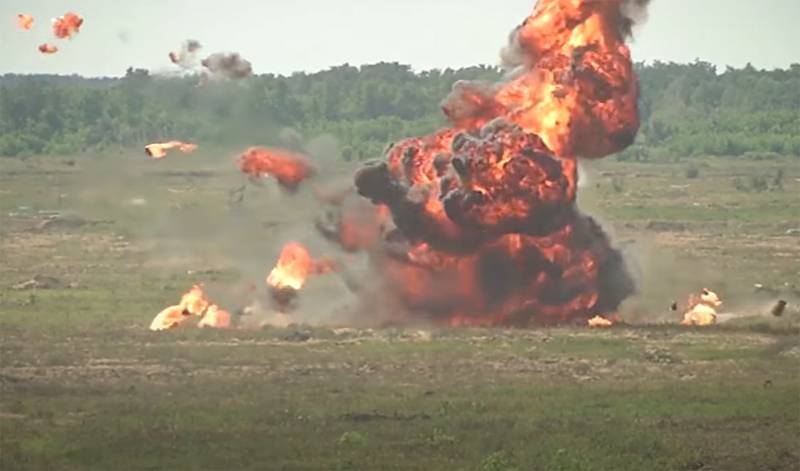 The DPR People's Militia Department confirms the information that Ukrainian troops used a drone equipped with an explosive device in the conflict zone. This has become new evidence that the Ukrainian security forces do not fulfill the ceasefire agreements and continue to carry out provocations.
The Ukrainian Armed Forces used a drone near the village of Naberezhnoe, located in the southern part of the DPR. The purpose of sending the drone to this area, the Ukrainian side set to strike at the employees of the republican Ministry of Emergency Situations. At that time, they were neutralizing unexploded mines of 82 mm caliber. The UNM of the Donetsk People's Republic reported that the mortar shelling was carried out by the soldiers of the 53rd brigade of the Ukrainian army.
It is stated that the operator of the Ukrainian drone could have dropped a relatively powerful explosive device from the drone. This led to the death of one person on the territory of the DPR. At the same time, the DPR said that the grenade was dropped at the moment the UAV crashed, after the drone was hit by fire from an automatic
weapons
.
According to other sources, the APU used a "kamikaze" drone.
UNM DNR:
This is the first DPR serviceman who died as a result of the military aggression of Ukraine since July 27, after the introduction of additional measures to control the ceasefire.
It was noted that the document adopted in July of this year prohibits the conduct of any hostilities, as well as the use of unmanned aerial vehicles.
Earlier it was reported that Ukraine intends to increase the number of Turkish attack UAVs "Bayraktar" in service. Also in Ukraine, its own developments in the field of unmanned
aviation
.