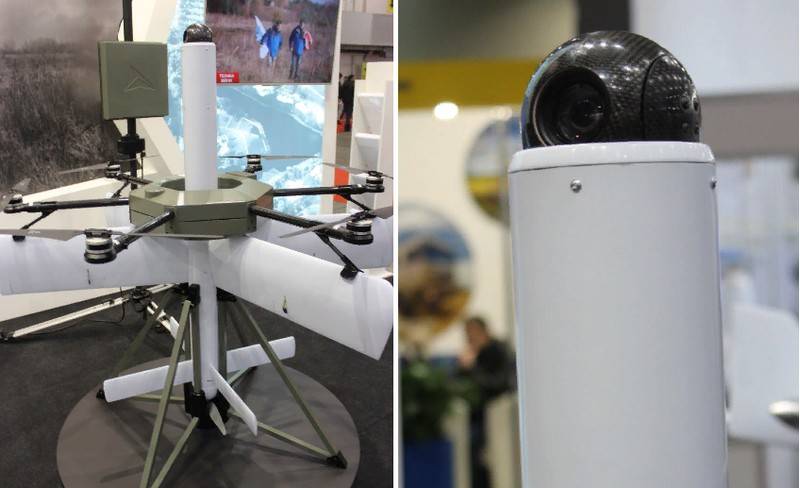 The Ukrainian company "Athlon Avia" held a presentation of the ST-35 "Thunder" strike unmanned aviation complex (patrolling ammunition).
According to a press release, the new ST-35 "Thunder" kamikaze drone is designed for high-precision engagement of targets. A feature of the use of the complex is the possibility of hitting targets in closed positions and the use of various types of warheads.
According to a representative of Athlon Avia, the new complex is a multicopter (also a repeater) with disposable ammunition. The device is launched vertically upward, after which it arrives at the zone of the intended enemy deployment, conducts additional reconnaissance and then hits the target by vertical diving at it.
The take-off weight of the ammunition is 9,5 kg, the warhead weighing 3,5 kg is thermobaric, then it is supposed to install high-explosive and cumulative fragmentation. The flight range is about 30 km, the stay in the air is stated in the region of 1 hour, the speed is 120-140 km / h, the probability of hitting the target is 0,95, the deployment time is 15-20 minutes. The body is made of composite materials (glass and carbon fiber).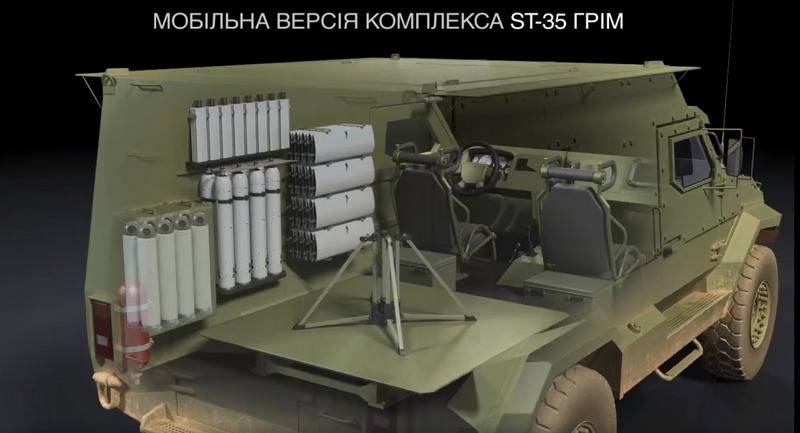 The entire complex - and this is three ammunition, is disposable, fits into three tactical backpacks weighing up to 15 kg, which makes it possible to move the calculation to the necessary positions. Management is from a conventional tablet.