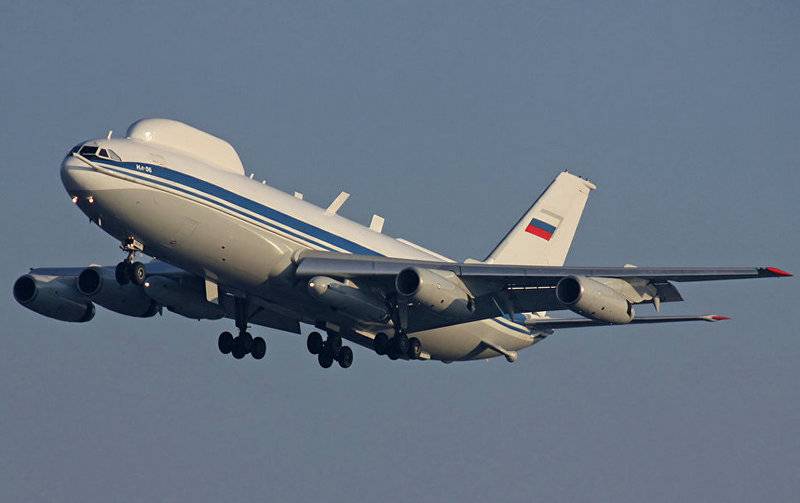 The United States and Russia are the two military giants with the largest nuclear arsenals in the world. In addition, these are the only countries that are armed with air command posts (VKP) - "Doomsday planes". However, if Russia is preparing a replacement for its outdated VKP, then the United States continues to use the old ones. Writes about this Spanish edition El Español.
In Russia, from the 80s to the present, the Il-80, an improved version of the Il-86, has been used as a "doomsday aircraft". This is an air command post prepared to house the Russian military, including the supreme commander in chief, the president.
The existing VKP based on the Il-80 are already outdated, so the plans of Russian President Vladimir Putin include replacing the "doomsday aircraft" with a more modern version developed on the basis of the Il-96-400M. It is expected that the new Russian VKP will take off in the next year, 2021.
The old plane is planned to be replaced with the Il-96-400M. This will significantly increase the period of combat duty in the air and expand the range of the command of troops.
- quotes the Spanish edition of the message of the Russian media.
It is expected that the new Russian air command post will not only have the same capabilities as the Il-80, but it will be supplemented by modern technical innovations.
US President Donald Trump also has his own "doomsday plane" - the E-4, based on the Boeing 747-200. Moreover, unlike Putin's Il-80, Trump's E-4 took off for the first time in the mid-1970s and is still flying.
The American plane, like the Russian one, is designed to carry out command in a nuclear war. It is also equipped with special systems capable of providing communication in the event of a conflict and can fly for more than 150 hours in a row thanks to air refueling. Despite the fact that it is also outdated, there is nothing to replace it with.
Thus, Russian President Putin will soon have a new replacement for the "doomsday plane," but Donald Trump does not yet have a replacement of this level.