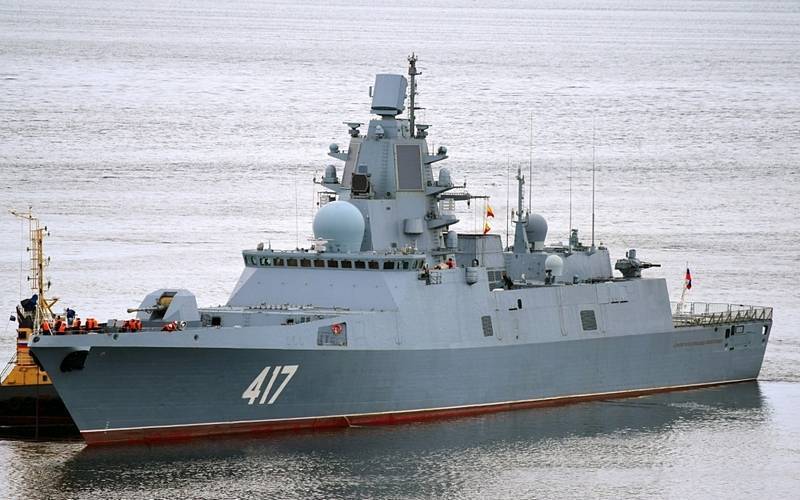 Russian frigates of project 22350 will receive anti-submarine guided missiles (PLUR). The corresponding decision was made by the Ministry of Defense.
This is reported
"News"
with reference to the military department.
Naval Command
fleet
Russia has decided on the ships, which in the future will receive new missile-torpedoes for the fight against enemy submarines. According to available data, the first anti-submarine guided missiles (PLUR) will receive frigates of the "Admiral's series" of project 22350. It is possible that the rearmament of frigates will take place as early as next year, 2021.
In 2019, the Ministry of Defense announced that the development of a new anti-submarine guided missile was in a high degree of readiness. Later, Deputy Defense Minister Krivoruchko said that the new complex was put into pilot production, and the ongoing tests are planned to be completed in 2020.
On October 28 this year, the press service of the Northern Fleet announced that the first serial frigate of Project 22350 Admiral Kasatonov was testing a new anti-submarine missile. The tests were reportedly carried out at one of the Northern Fleet's sea ranges in the Barents Sea. The shooting was carried out as part of the qualification serial tests of the product and was recognized as successful.
The ships of project 22350 have a displacement of 5 thousand tons with a length of 135 m and a width of 16 m. The frigate is capable of covering 4500 miles, while developing a speed of up to 29 knots. The sailing endurance is 30 days. Crew - from 170 people.
The frigate is armed with: the 130-mm A-192 artillery mount, the Poliment-Redut anti-aircraft missile system; launchers for 16 anti-ship missiles "Onyx" or "Caliber", anti-submarine complex "Package", anti-submarine helicopter Ka-27.