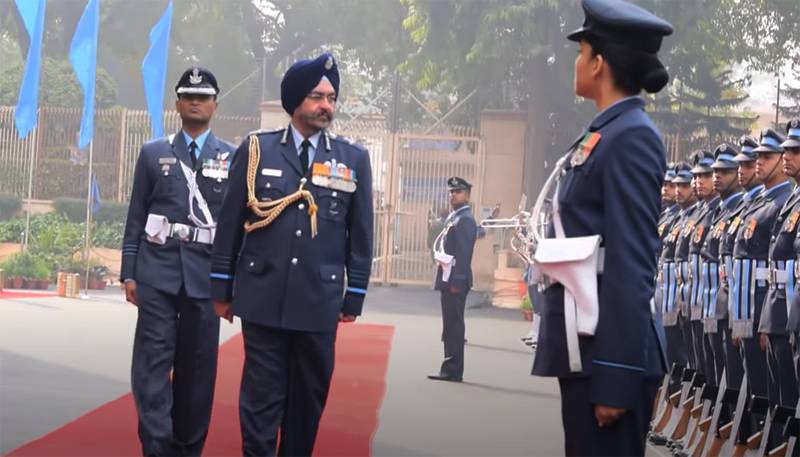 India is publishing more details about the situation around the air battle near the border with Pakistan and what preceded this battle.
The events took place in February 2019. After the terrorist attack against Indian law enforcement officers, India decided to strike at a terrorist camp in Pakistan's Balakot. In response to the strike on Pakistani territory, the air force of this country was involved in retaliatory operations on Indian territory. An air battle ensued, as a result of which the Indian Air Force MiG-21 was shot down, and the pilot Abhinandan Varthaman was taken prisoner in Pakistan. After a short time, the Indian pilot was released, in which the Pakistani Prime Minister Imran Khan played an important role.
Recently, publications appeared in the press in Pakistan, which tells about the statement of Ayaz Sadik, the leader of the center-right Pakistani Muslim League, which is currently the ruling party in the country. According to Sadik, at one time the Pakistani Foreign Minister received a de facto ultimatum from India. It consisted in the following: "If Pakistan does not release the Indian pilot, then India will attack Pakistan on the same day - no later than 21:00."
Indian journalists asked former Indian Air Force Commander Marshal Birender Dhanoa to comment on the Pakistani politician's statements. According to Dhanoa, the speedy release of Abhinandan Varthaman from captivity was the most important task for all of India and for him (Dhanoa) personally. The ex-commander-in-chief noted that at one time he served with Abhinandan's father.
Dhanoa is quoted by India's IDN news outlet:
We had several levers of pressure: politico-diplomatic and military. The Pakistani authorities understood that we were determined. They knew about our capabilities. We would go to war and destroy their forward brigades at our borders.
According to Marshal Dhanoa, the Indian Air Force could not deliver such a blow that the Pakistanis would immediately release the captive pilot, but could deliver such a blow that would lead to significant damage to the Pakistani military.
For reference: the pilot was captured on February 27, 2019, and on March 1, he was handed over to the Indian side after a personal order from the Prime Minister of Pakistan.
Marshal Dhanoa:
The fact that he returned so quickly is very good for his morale and for all of us. The main thing is that he returned unharmed.
Images with the transfer of Abhinandan Warthaman by the Pakistani side: