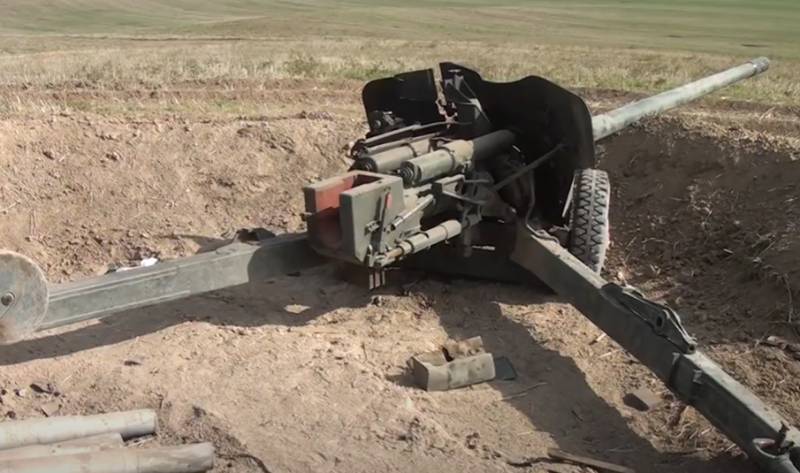 Photos from Armenian positions taken by the Azerbaijani army
The Ministry of Defense of Azerbaijan commented on the material that initially appeared on the WarGonzo Telegram channel, and then spread over the network by not bothering to check the reliability of the data. We are talking about a note in which it was asserted that the Azerbaijani army allegedly struck "at the Russian frontier post on the Iranian border."
The aforementioned Telegram channel announced that four mines allegedly exploded on the territory of the outpost.
In the commentary of the Ministry of Defense of Azerbaijan, it was noted that this material is openly fake. At the same time, "Armenian media" are indicated as a source.
From the statement of the press service of the Ministry:
Spread by Armenian media
news
about the allegedly mortar shelling by the Azerbaijani army of the Russian border outpost on the territory of Armenia in the regions bordering with Iran is complete disinformation and is provocative in nature.
The statement adds that Azerbaijan did not have and does not have any military targets on the territory of the Republic of Armenia.
Azerbaijani political scientists note that the provocative materials about the alleged shelling of the Russian military have one task - to try to draw the Russian Federation into the armed conflict.