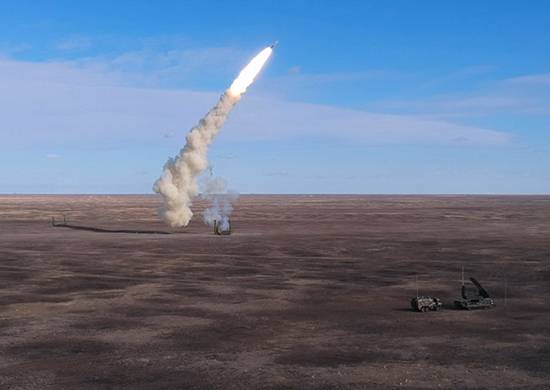 In addition to the traditional target systems of military air defense, to create a complex target environment, the newest universal target-training complex "Adjutant" was used, which includes a wide range of simulators of various air attack weapons (from helicopters to cruise missiles).
Echeloned air defense was successfully organized and a massive attack of ballistic and cruise missiles, as well as a raid of unmanned aerial vehicles of a simulated enemy, was repelled. In total, during the exercise, anti-aircraft gunners destroyed more than 30 air single and group targets at an altitude of 8 meters to 35 km, while missile launches were made at a range of 3 to 50 km. A feature of the exercise was that for the first time centralized combat work was carried out at the training ground to fire groups of targets of various types, while the raid of various air attack weapons was carried out simultaneously.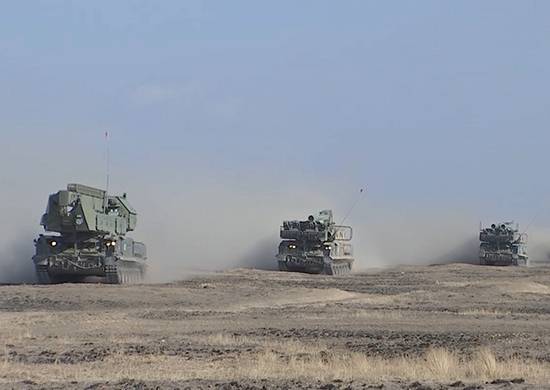 At the first stage of the exercise, the S-300V4 long-range air defense missile systems divisions repelled the strike of ballistic missiles, performing combat launches at targets descending from an altitude of more than 200 km. At the second stage, the combat crews of the Buk-M3 medium-range air defense systems and the Tor-M2 short-range anti-aircraft missile systems battalions, after performing combat missile launches, repelled the attack of the imaginary enemy cruise missiles flying at altitudes less than 10 meters. SAM "Buk-M3" hit targets at a distance of up to 40 km, and the divisions of the air defense missile system MD "Tor-M2", in turn, carried out combat launches at air targets at a distance of up to 15 km.
Also, during the exercise, combat vehicles "Typhoon-air defense" were involved, the calculations of which with the help of MANPADS "Verba" at the extreme line of air defense ensured the interception and destruction of the remaining air attack weapons of the "enemy" at a range of up to 6 thousand meters and an altitude of 3,5 thousand meters. It should be noted that this is one of the first cases of using BM "Typhoon-PVO" - a promising development of IEMZ "Kupol" (part of the Concern East Kazakhstan "Almaz-Antey").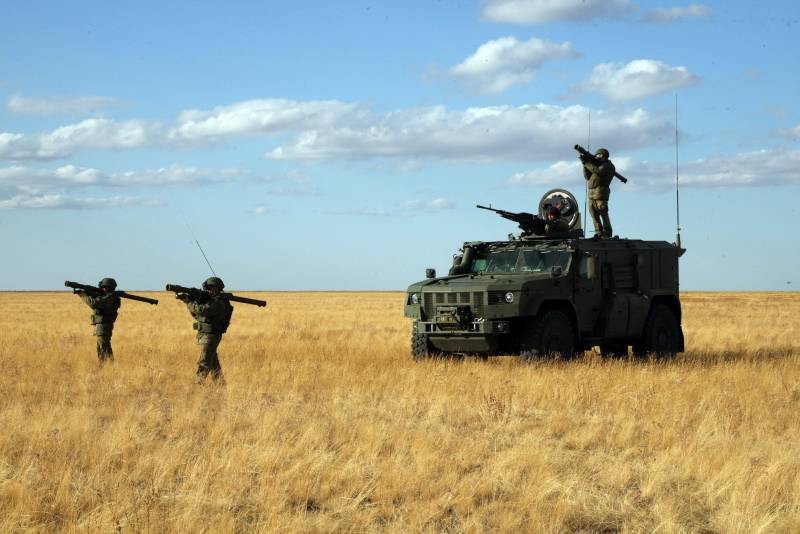 Thus, during the exercise, air defense systems of the "Tor" family were used as it was supposed even during the development of the complex - as part of an echeloned air defense system. And the Tor-M2 air defense missile system once again confirmed that, with competent combat use, it fully corresponds to the tasks of combating modern and promising air attack weapons.