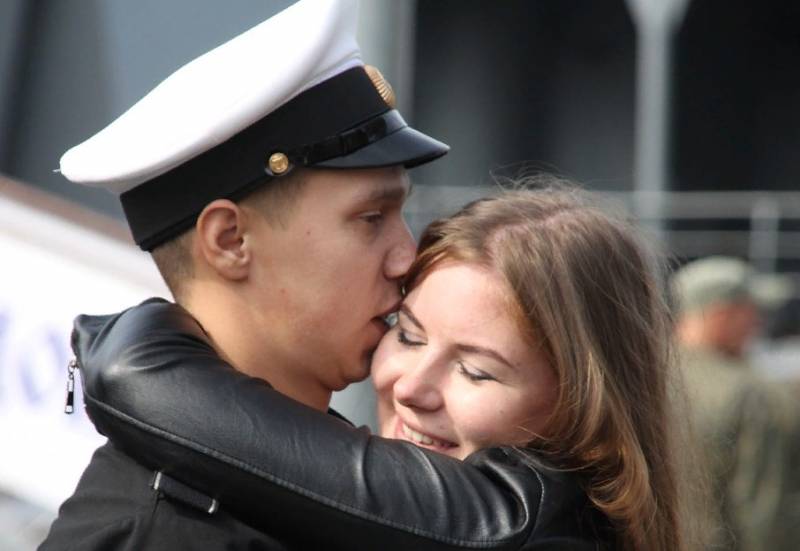 Today the Russian Navy is celebrating an important memorable date - the day it appeared. This happened on October 30, 1696, when the Boyar Duma, on the initiative of Tsar Peter Alekseevich Romanov, who later became known as Emperor Peter the Great, announced the decision to create in Russia a regular Naval
fleet
.
And although our country used the military fleet long before Peter I, it was during his reign that it was first created on a professional basis.
One of the first warships - the Emperor's boat "Saint Nicholas" - has even been preserved to this day. He was deservedly called "the grandfather of the Russian fleet." And in the laying of several warships on Lake Pleshcheyevo in Pereslavl-Zalessky, the head of state himself took an active part, and making considerable physical efforts to this matter.
It was during his reign that the Russian surface navy appeared, which soon became one of the strongest in the world.
And the submarine fleet appeared in Russia more than 200 years later - in 1906. It was then that the Russian Empire acquired the first submarines.
This year, interesting events for residents and guests of the capital of our country in honor of the Foundation of the Russian Navy will be held by the Museum
stories
Navy, located in the North Tushino park. Exhibition events are held on a real submarine, and nearby you can see the ekranoplan "Eaglet".
The editorial board of Voennoye Obozreniye congratulates the servicemen of the Navy, veterans and everyone who is related to the Navy on their professional holiday and sincerely wishes them all the best.