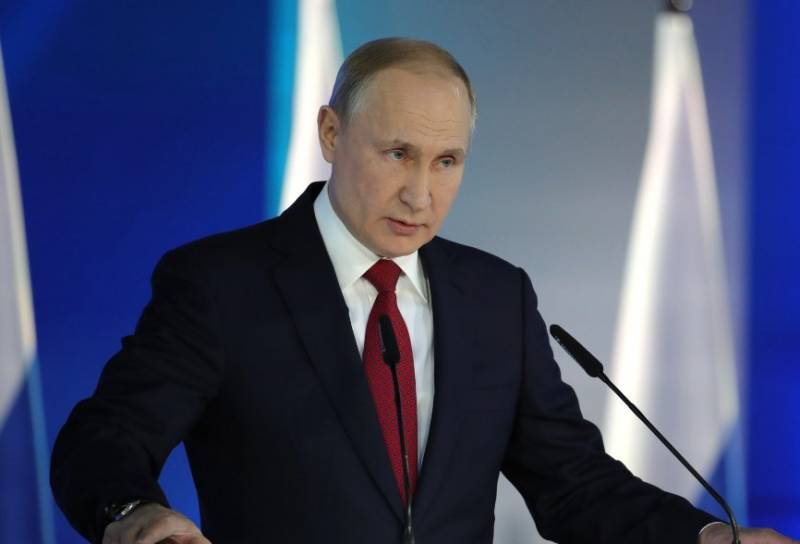 Putin's proposal to abandon the deployment of medium-range missiles in Europe should not be considered a gesture of goodwill. This is part of a strategy invented by the President of the Russian Federation.
This opinion was expressed by the Polish journalist Grzegorz Kuczynski on the Tysol portal.
According to Kuczynski, Putin is ready to sacrifice the INF Treaty for the sake of the Treaty on Strategic Offensive Arms (START-3). He believes that the actions of the Russian president are caused by the desire to obtain a nuclear advantage against Western countries.
Vladimir Putin said that Moscow would not deploy medium-range missiles in European Russia if NATO also refused to deploy them in Europe.
Commenting on this statement, Kuchinsky noted that when the United States allegedly strictly adhered to the INF Treaty, the Russian Federation secretly created the 9M729 missile. The Polish journalist believes that, in fact, the treaty on intermediate and shorter-range missiles ceased to work more than a year ago, after all, allegedly in response to the actions of the Russian Federation, the Americans announced the development of such missiles and their intention to deploy them in Europe. At the same time, Kuchinsky did not pay attention to the fact that the United States somehow surprisingly quickly switched to testing this type of weapon.
But we are talking about something else. The Polish journalist believes that all this is part of Putin's complex game, who wants to extend the START-3 treaty on the same terms favorable to Russia. After all, this agreement provides for the reduction of strategic nuclear weapons, while the Russian Federation has an advantage over the West in non-strategic and tactical types of nuclear
weapons
.
Thus, Kuczynski believes, Russia can outplay NATO. He also calls not to believe in the presence of hypersonic weapons in Moscow, which, in his opinion, no other state in the world has yet.