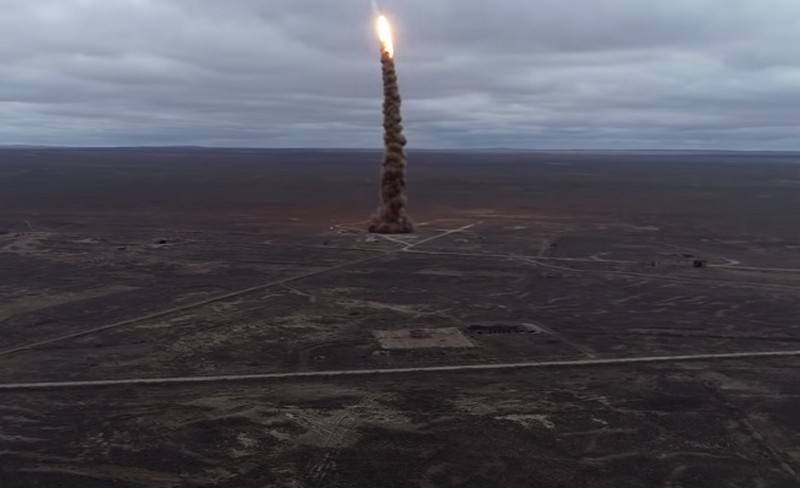 A video of the test of a new missile defense system that took place at the Sary-Shagan training ground in Kazakhstan on October 28 this year has appeared on the Web. The video was posted on its official YouTube channel by the Russian Ministry of Defense.
The video of the military department shows the advance of a convoy of military vehicles to the training ground, the loading of an anti-missile into the mine, as well as the launch itself, filmed from several angles.
As previously reported by the Ministry of Defense, on October 28, 2020, a test launch of a new missile defense missile was carried out at the Sary-Shagan training ground, the launched missile successfully hit a conditional target.
According to the commander of the anti-missile defense of the Aerospace Forces, Major General Sergei Grabchuk, after a series of tests, the new anti-missile has authentically confirmed the inherent characteristics.
(...) combat crews successfully completed the mission, hitting a conditional target with a given accuracy
- added the general.
As already noted, the military department does not disclose the details of the tests, but with a high probability it can be argued that a new PRS-1M (53T6M) antimissile of a new production was tested, which is a near-echelon antimissile of the new anti-missile defense system of Moscow and the Central Industrial Region A-235 (RTC-181M, ROC "Airplane-M").