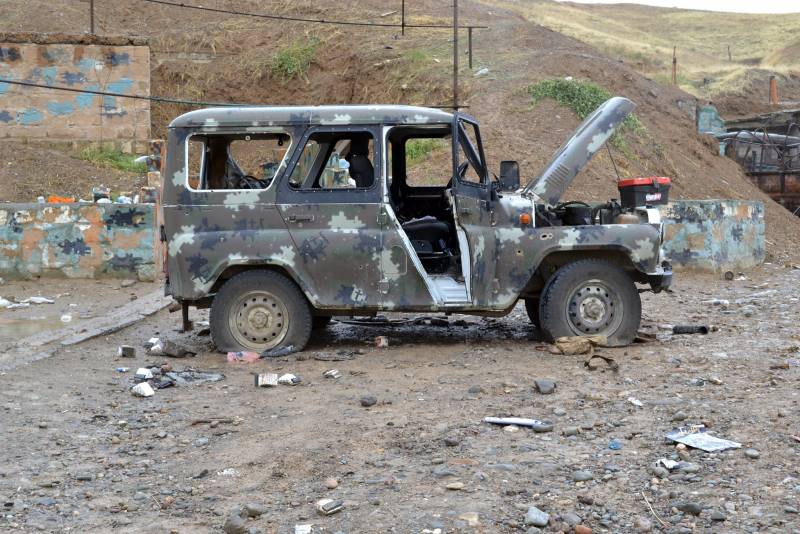 The bodies of her dead soldiers were handed over to the Armenian side, as well as two elderly citizens of Armenia. The transfer process is completed today.
This was announced at a briefing in Terter by the aide of the Azerbaijani President Hikmet Hajiyev.
The official praised the mediation in this case of the Russian Federation and its Defense Minister Sergei Shoigu:
We highly appreciate the efforts of the Russian Ministry of Defense and Defense Minister Sergei Shoigu in this process. As a result of Russia's support for this humanitarian initiative, the Armenian side agreed to open a humanitarian corridor in Gazakh-Tovuz direction and accept the bodies of its soldiers.
In total, 30 bodies of dead soldiers and officers of the Armed Forces of Armenia were transferred.
At the same time, Hajiyev claims that initially the Armenian side refused to accept the bodies of the killed military personnel. The Armenian side itself has not yet commented on these statements and the process of transferring the bodies of the dead servicemen.
The intensification of hostilities between Azerbaijan and Armenia began on September 27. The parties accuse each other of unleashing the conflict. At the same time, both Yerevan and Baku declare that the enemy targeted their settlements and civilian infrastructure. At the same time, the Azerbaijani army continues to advance in the conflict zone.