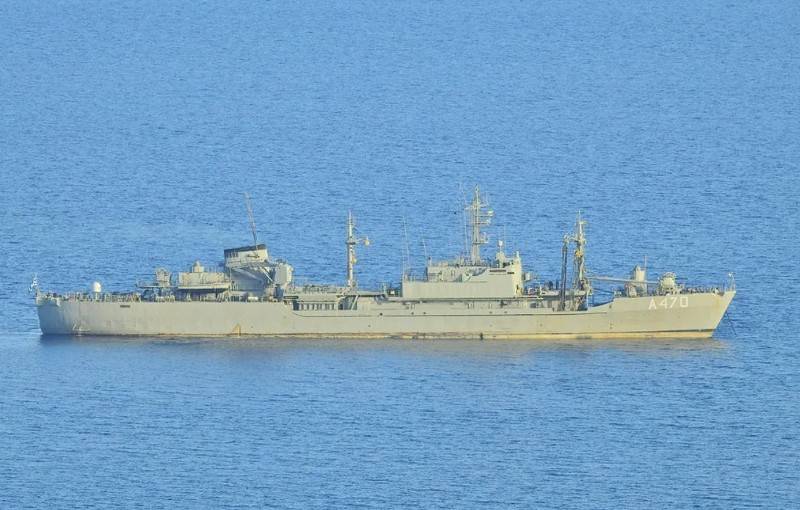 Another group of NATO ships entered the Black Sea. According to the National Defense Control Center of Russia, the forces and means of the Black Sea
fleet
took on escort a mine-sweeping group of ships of the alliance.
The forces and means of the Black Sea Fleet began to continuously monitor the actions of a group of mine-sweeping forces of the combined NATO Navy, which entered the Black Sea on October 29
- said in a statement.
The group reportedly includes: the floating supply base (multipurpose transport vessel) Aliakmon from the Greek fleet, the Orion minesweeper-finder from the French fleet, the Italian naval minesweeper Alghero and the base minesweeper Duero of the Spanish Navy. The group's flagship is the supply base.
Note that the Greek floating supply base was in the Black Sea in July this year, having entered there together with the Tambre and Gaeta minesweepers from the Spanish and Italian fleets. Then the group visited the port of Burgas in Bulgaria and the port of Samsun in Turkey.
Note that at the present time in the Black Sea, except for the ships of the Black Sea states, there is only a newly entered mine-sweeping group. The last to leave the water area on October 24 was the British destroyer URO Dregon, which made two calls to Odessa and one call to Batumi and Constanta.