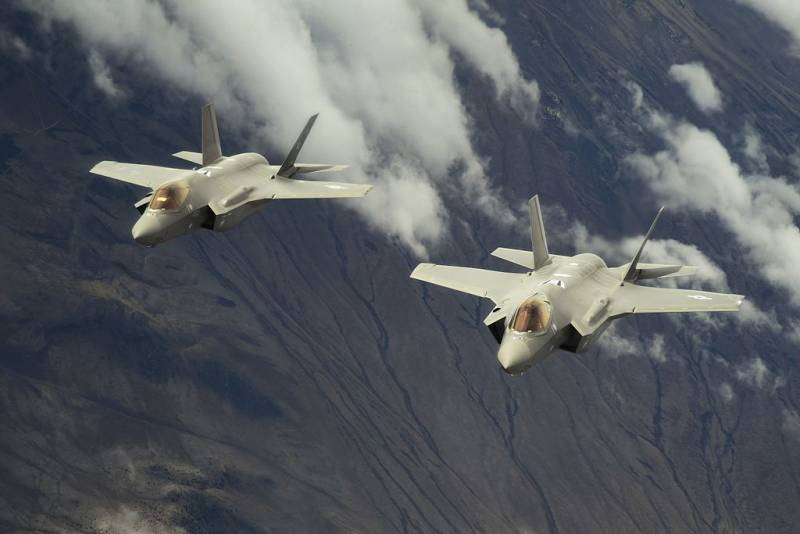 The United States may sell 20 of its latest fifth-generation F-35A Lightning II fighters to Greece. At the same time, six of them were originally planned to be transferred to Turkey, but they did not do this after Ankara made a decision to purchase Russian S-400 air defense systems.
This was reported by the Greek newspaper Estia.
Since Athens and Ankara are in conflict over hydrocarbon deposits in the Mediterranean, such a move by the United States will not only increase the military power of Greece, but will also give Turkey a signal about which side Washington is on.
However, this message sounds somewhat premature. The United States has not yet given formal consent to the sale of the F-35A to Athens under the FMS (United States War Sales Program) procedure by the American Congress. However, the Greek newspaper that published the information refers to negotiations between US Secretary of State Mike Pompeo and the Greek authorities during his last visit to Athens.
Most likely, there are no formal obstacles to selling these aircraft to Greece, which is a member of the North Atlantic Alliance. In addition, unlike the decision to sell the F-35 by the Americans to the Arab states, this deal will not cause objections from Israel.
At the same time, the United States fears that during the transfer of the F-35 fighters to the Greek Air Force, Turkey will try to test the S-400s, previously acquired from Russia, on them - "test", aiming anti-aircraft missile systems at the fifth generation fighters.