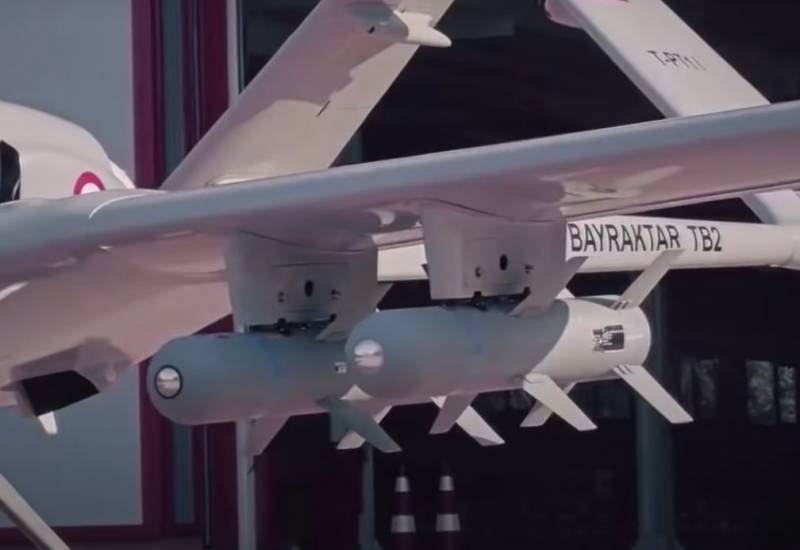 Greece views Turkey's active work on the creation and increase in the number of unmanned aerial vehicles as a direct threat to its national interests.
Turkish army drones could change the precarious balance of power in the region in favor of Ankara. Although Greece is formally Turkey's ally in the North Atlantic Alliance, it is no secret that there are tremendous tensions between the two states. As you know, the most used Turkish UAV is now the Bayraktar TB2. Turkish drones ANKA-S are also actively used in armed conflicts in the Middle East.
One of the Greek military reports claims that Turkish President Recep Erdogan is considering Greek ground forces, with such major combat
tanks
like the Leopard 2A6, 2A4 and 1A5, as well as partly the naval forces, a vulnerable target for Turkish drones.
The Greek media, in turn, focus on the use of Turkish drones in modern military conflicts, primarily in Syria, Libya and Karabakh. Most of all, the Greeks are afraid of the experience of Karabakh, where the drones supplied to the Azerbaijani army proved to be quite successful against the tanks and artillery of the Armenian side.
Nicholas Calis, a Greek political scientist, advises Athens to take into account the great threat to the ground forces from the Turkish UAVs. But it is not yet clear how the Greeks will be able to respond to the growing power of the Turkish armed forces. As it turned out, increasing the number of tanks and artillery in the current situation is almost pointless: in the fight against drones, they turn out to be useless.