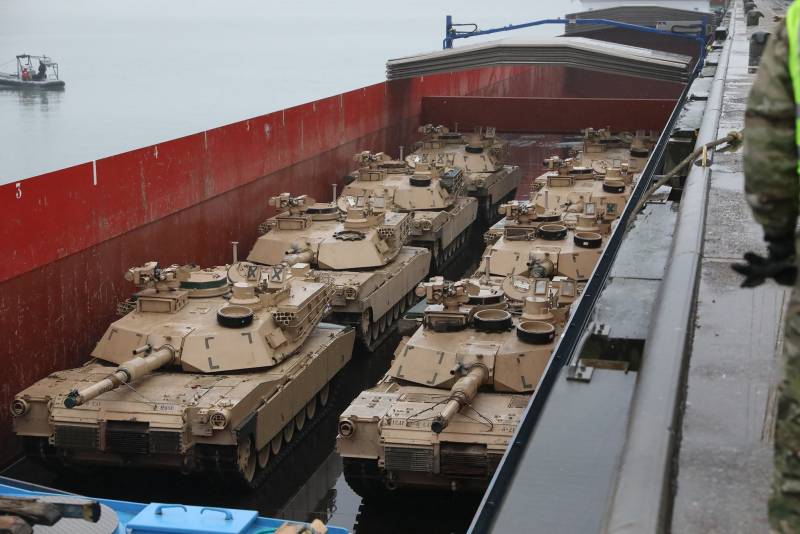 The contradictions that have escalated between France and the whole of Western Europe on the one hand and Turkey on the other, have again sharpened the issue of problems with NATO's partnership.
Recall that a new round of tension in relations between Paris and Ankara was the statements of Emmanuel Macron regarding the Islamic religion and the subsequent reaction from Recep Erdogan. Among other things, Erdogan decided to go to court regarding the statements of certain European politicians against him, as well as the appearance in the controversial Charlie Hebdo of a caricature of him, the Turkish president.
Against this background, Europe again started talking about the fact that the European Union needs its own, unified security system, which could become a kind of "European NATO".
Recall that these statements were made a few months after the aforementioned Macron announced the "death of NATO's brain."
European politicians, gravitating towards the right, noted that finding Western Europe in a military alliance with Turkey "not sharing Western values" makes no sense. In addition to this, it was said that the European security system, the armies of European countries "are totally dependent on American weapons and Chinese technologies." In this case, Chinese technologies are understood mainly as means of communications, gadgets, and computer equipment.
In particular, it was noted that the EU countries need to focus on the development and production of their own military and dual-use products in order to get rid of dependence on the United States and China. In particular, the need to reduce dependence on the United States in the military sphere is also indicated. This is said to help EU countries save up to € 100 billion annually.
The Baltic countries strongly disagree with such theses. Thus, Lithuanian President Gitanas Nauseda said that "it is impossible to invest in the European security system without taking into account the factor of American support." According to Nauseda, the Baltic states "understand very well that the US participation in the European collective security system is a major factor."
Gitanas Nauseda, opposing the initiative to reduce dependence on the US military component:
This factor provides us with 100% security. We are talking about the fact that there can be no competition in Europe with NATO structures, with the United States. Otherwise, it could affect the ability of the North Atlantic Alliance to fulfill its mission.