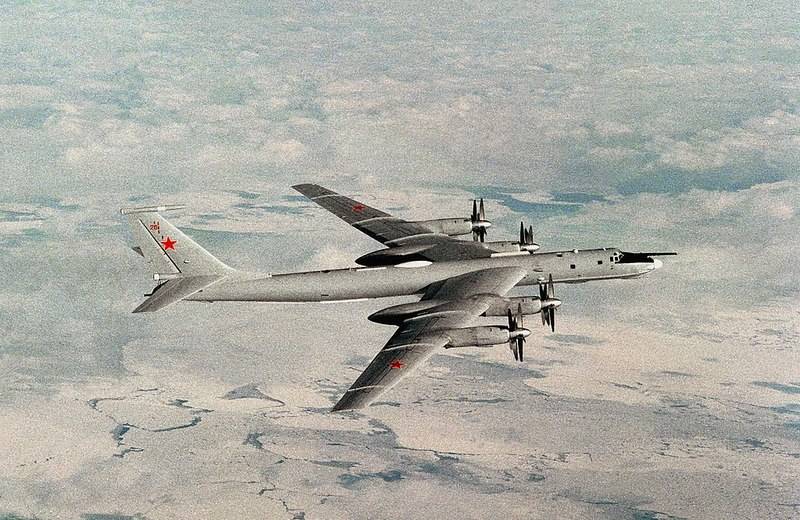 The United States and Russia have a large fleet of strategic bombers capable of delivering nuclear
weapon
thousands of kilometers away. But they cannot compare to a single bomber built in the Soviet Union. We are talking about Tu-119, writes the Chinese WeChat portal.
The Soviet Union possessed the only bomber in the world that even the United States was afraid to shoot down. The designers of the USSR have created the Tu-119 - the world's only aircraft with a nuclear reactor on board. The aircraft was capable of flying the longest possible distances.
A combat vehicle can fly around the globe 80 times without refueling, which means that the Tu-119 has a global destructive power and can reach anywhere in the world. (...) this bomber will not dare to shoot down any country in the world, including the United States. It's all about nuclear energy - the destruction of Tu-119 in the air would be tantamount to a major nuclear explosion
- the author writes.
However, this theoretically invincible aircraft never entered service with the USSR Air Force for several reasons related to the nuclear reactor. Soviet scientists never succeeded in reducing the size of the reactor. The task of protecting the crew was not solved, since the protective coating of heavy metals significantly increased the weight of the aircraft, and its absence would lead to the death of the crew from radiation. Also, it was not possible to solve the problem with cooling the reactor.
According to the author, the destruction of this aircraft in the airspace of the USSR or the allies would lead to serious radioactive contamination, and in the airspace of the enemy - to a nuclear war.
The Soviet Union did not launch the Tu-119 on the battlefield without ensuring its safety. In addition, the weak Russian economy and the inability to load ammunition into the aircraft led to the fact that the adoption of the bomber by the Air Force was temporarily postponed.
- the author is convinced.
At the same time, he is confident that the idea of ​​a nuclear aircraft is still relevant today. Although the current level of scientific and technical development does not yet allow the development of nuclear aircraft, there is still hope that in the future the world will see "another Tu-119".