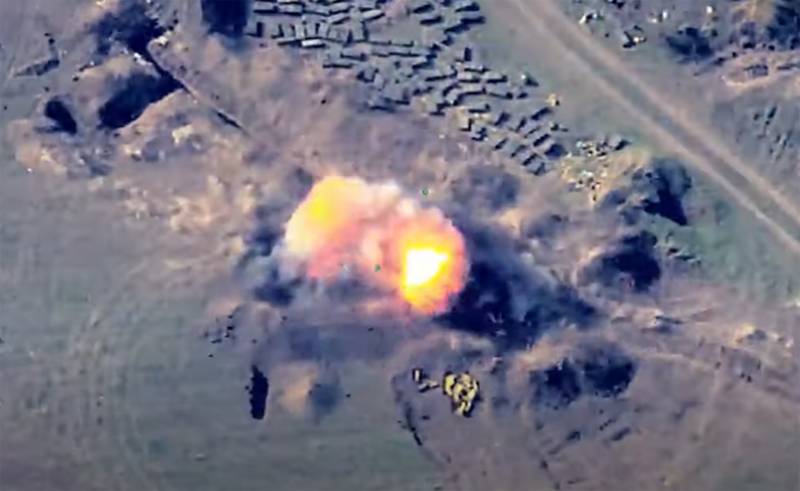 The Ministry of Defense of Azerbaijan is releasing personnel with the next stage of the military operation in the zone of the armed conflict in Nagorno-Karabakh.
According to the Azeri side, the blow was struck at the enemy positions, "from which rocket attacks on the territory of Azerbaijan were carried out."
The footage shows that the Azerbaijani troops are striking at the enemy's manpower. Shooting of strikes is again carried out from the air - from a drone.
From the message of the Ministry of Defense of Azerbaijan:
Units of the Azerbaijani army defeated the forces and means of the enemy, who fired at our cities and regions, and grossly violated the humanitarian ceasefire.
Some shots show that the positions of the Armenian troops are sometimes equipped so that not only military equipment and weapons are actually in the open, but also ammunition. In this "alignment", the Azerbaijani artillerymen do not have to bother with adjusting the fire - almost any hit can be guaranteed to lead to the destruction of positions, especially when it comes to hitting the ammunition or ammunition boxes, just lying on the ground.
Meanwhile, the Armenian side demonstrates the results of the shelling that was carried out by the Azerbaijani troops against the capital of the unrecognized Nagorno-Karabakh Republic - Stepanakert.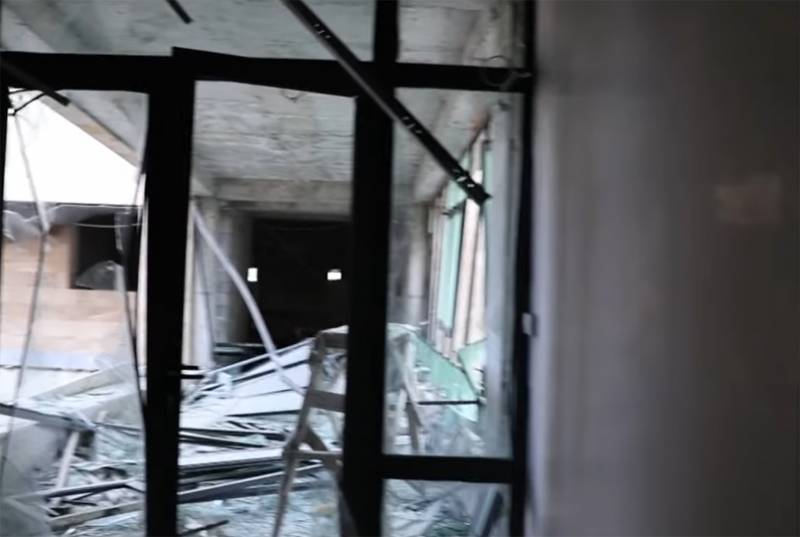 The shelling of the second largest city of Artsakh, Shushi, was also announced.
It is noted in the Republic of Artsakh that residential areas of cities were shelled, which led to casualties among the civilian population.
In Yerevan, these attacks were called a war crime committed by Azerbaijani troops and the country's political leadership.