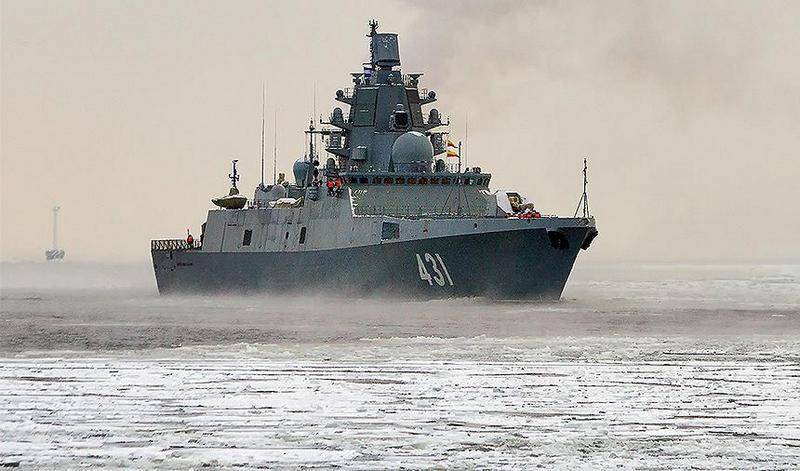 Russian frigate of project 22350 "Admiral Kasatonov" took part in tests of a new anti-submarine missile, which took place in the Barents Sea. This was reported by the press service of the Ministry of Defense.
According to the report, at one of the sea ranges of the Northern
fleet
in the Barents Sea, the crew of the frigate "Admiral Kasatonov" tested a new anti-submarine missile. What kind of "product" was tested is not reported, and there are no details of the tests carried out, except that they were "qualification serial" and were considered successful.
The newest frigate of the Northern Fleet "Admiral of the Fleet Kasatonov" fired an anti-submarine missile at the training grounds of the fleet in the Barents Sea. The shooting was carried out as part of the qualification serial tests of the product and was recognized as successful
- said in a statement.
The tests of the anti-submarine missile were provided by the nuclear submarine of the Northern Fleet, which "monitored the torpedo that separated from the missile in the underwater environment," as well as the Il-38 anti-submarine aircraft, the Ka-27 helicopter and the torpedo boat from the Kola flotilla.
In September of this year, the Ministry of Defense announced the launch of an anti-submarine missile from one of the nuclear submarines of the Northern Fleet. The Ministry of Defense did not specify whether this was a test of a new missile.