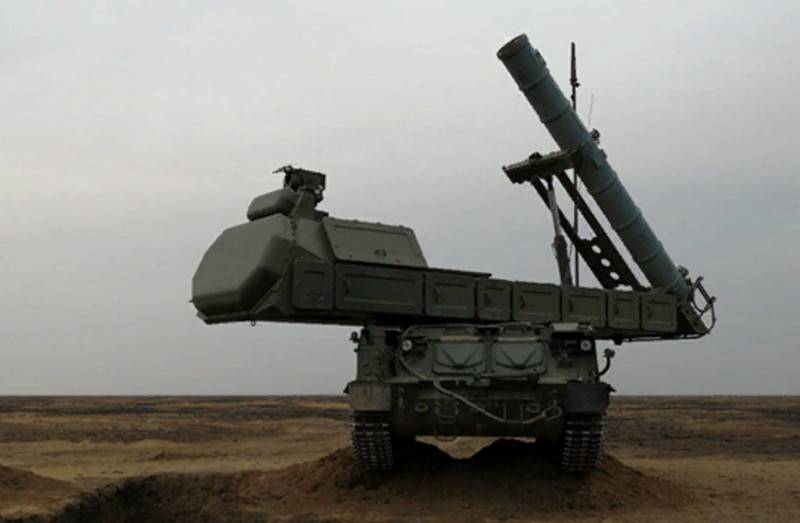 A video of the past exercises on the organization of echeloned air defense using the latest military air defense weapons at the Kapustin Yar training ground near Astrakhan has appeared on the Web. The video was posted on its YouTube channel by the Russian Ministry of Defense.
As stated in the description for the video, anti-aircraft gunners from five air defense units took part in the exercise. The main task is to organize an echeloned air defense and repel a massive strike of ballistic and cruise missiles.
Anti-aircraft systems and complexes took part in repelling the "raid" with live firing: S-300V4, "Buk-M3", "Tor-M2", combat vehicles "Typhoon-Air Defense" with MANPADS "Verba". The "Adjutant" target complex was used as an "enemy", capable of creating a complex target environment using a wide range of simulators of air attack weapons. The targets included in the complex can simulate targets from helicopters to cruise missiles.
The exercises took place in several stages. At the first stage, the S-300V4 long-range air defense systems repelled the strike of aeroballistic missiles, performing combat launches at targets descending from an altitude of more than 200 km. At the second stage, the Buk-M3 medium-range and Tor-M2 short-range air defense systems repelled the attack of cruise missiles flying at altitudes less than 10 meters. SAM "Buk-M3" hit targets at a distance of up to 40 km, and "Tor-M2" at a range of up to 15 km.
Air defense calculations with Verba MANPADS on Typhoon-Air Defense combat vehicles ensured the interception and destruction of the remaining air attack weapons at a range of up to 6 thousand meters and an altitude of 3,5 thousand meters.
The crews participating in the firing destroyed more than 30 air single and group targets at various altitudes and distances. The exercises were recognized as successful.