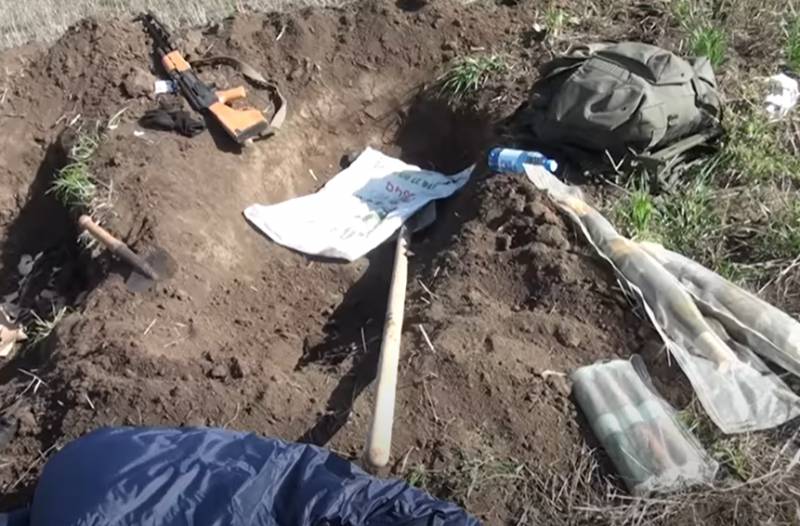 The Azerbaijani Defense Ministry has continued to publish data on war trophies taken during the ongoing offensive operation in Nagorno-Karabakh. In this case, we are talking about military equipment,
weapons
and ammunition that was said to have been "abandoned by the enemy" in the Gubadli region.
The footage shows armored vehicles, including infantry fighting vehicles. Also, dozens of boxes with shells and army vehicles (UAZ) fell into the hands of Azerbaijani troops.
The footage also shows what remains of the Armenian positions after the next operation of the Azerbaijani troops. On the ground - scattered ammunition, small arms and their fragments, walkie-talkies, grenade launchers.
Some positions of the troops of the army of the unrecognized Nagorno-Karabakh Republic attract special attention. So, you can see the positions of machine gunners and machine gunners, which can hardly be called equipped even for medium-term combat. The machine gunners either did not have time to dig in at least normally, or initially there was no seriousness in creating positions.
Shovels are visible at the positions, including sapper (infantry). It seems that the detachment of the Armenian military was taken by surprise while preparing their positions - the soldiers simply did not have time to really dig in. Several positions of Armenian shooters are equipped (if this word is generally appropriate in this case) literally in an open field. Only a few positions are relatively well equipped - at least some semblance of a trench has been created in which you can hide from shelling.
In this case, the question arises, did this detachment have any cover at the time of its appearance in the zone where it was necessary to create places for firing points?
Recall that the Azerbaijani army has already taken control of several cities in the conflict zone, including Gubadli (Kubatly), Zangilan, Fizuli, etc.